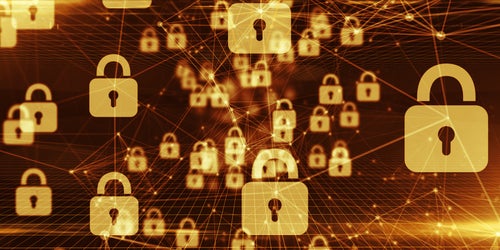 The automotive digital revolution is here and now, with many OEMs creating advanced, software defined vehicles. However, these vehicles are vulnerable to cyberattacks. The automotive industry is currently experiencing and embracing a digital revolution, enhancing vehicle capabilities, and increasing customer satisfaction. However, these benefits also come with some increased risk of cyberattacks. Estimates suggest that the industry stands to lose $505 bn by 2024 due to cyberattacks. Automotive technology company GuardKnox has issued a warning to automakers, encouraging them to prioritise safety by scrutinizing the apps integrated into their vehicles. The company itself provides technology which enables vehicles to actively monitor and take action against potentially harmful applications, pre-emptively shutting them down if they attempt to access unauthorized areas of the vehicle. We spoke to Moshe Shlisel, CEO of GuardKnox, to learn more about the threat cyberattacks pose to the industry, and to discuss the available solutions.
Chat GPT a year on
One year on from its release, OpenAI's ChatGPT has started a public conversation about the effects of AI. But what will it mean for business? ChatGPT will be celebrating one year since its launch at the end of November, a moment that many believe was a turning point for artificial intelligence (AI) leaving the realm of fiction and entering the mainstream. The popularity of OpenAI's breakout generative AI (GenAI) chatbot can not be understated. Four days after its launch on 30 November 2022, the site set the record for the fastest sign up of one million users. Since then, ChatGPT has expanded into something much bigger than it was on release. Constant updates to its AI model, most recently the release of GPT-4 Turbo, have moved the tool from something users were using to write silly rap songs to something used by by 92% of Fortune 500 companies. The release of ChatGPT Enterprise in August, designed exclusively for businesses and corporate users, cemented the tool's impact within industry while also providing an extra revenue stream for the company. OpenAI's release of custom GPTs in November, which allow anyone to build their own versions of the conversational AI system, means that there could soon be an infinite number of custom made GenAI chatbots. Tech companies like Google and Meta have scrambled to stay relevant in the GenAI space since ChatGPT's launch. Google infamously released its chatbot swiftly in March, following it making a public mistake during a demonstration in February.
Japan Mobility roundup
The Tokyo Motor Show returned this year with a fresh look, having rebranded as the Japan Mobility Show. This year's theme was 'the future of cars', offering automakers and suppliers ample canvas for their ideas about tomorrow's automotive trends. When the show first launched in 1954 in Hibiya Park, Tokyo, being able to purchase a car was a "dream" for Japanese consumers. At this year's show, there were plenty of Japanese automakers showcasing their designs and concepts.
China sales
How well do you
really

know your competitors?

Access the most comprehensive Company Profiles on the market, powered by GlobalData. Save hours of research. Gain competitive edge.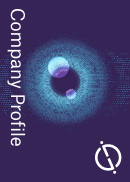 Company Profile – free sample
Thank you!
Your download email will arrive shortly
Not ready to buy yet? Download a free sample
We are confident about the unique quality of our Company Profiles. However, we want you to make the most beneficial decision for your business, so we offer a free sample that you can download by submitting the below form
By GlobalData
Despite economic slowdown worries, China's vehicle market remains buoyant. New vehicle sales increased by 14% to 2.853 million units in October 2023 from 2.505 million units in the same month of last year, according to passenger car and commercial vehicle wholesale data released by the China Association of Automobile Manufacturers (CAAM). The vehicle market continued to strengthen in October, helped by significant new model launches in recent months as well as aggressive promotional campaigns and deep discounting by vehicle manufacturers. China's recovery from the Covid pandemic has been sluggish so far despite significant economic stimulus by the government, with GDP expanding by just 5.2% in the first nine months of the year after growth slowed to 3% in the whole of 2022. Manufacturing and exports remain weak, while the property sector is struggling to recover from some large-scale bankruptcies. The vehicle market in the first ten months of the year expanded by almost 9% to 23.97 million units from 21.98 million in the same period last year, with passenger vehicle sales rising by 7.5% to 20.66 million units while commercial vehicle sales were 20% higher at 3.31 million units.
Amazon car sales
US e-commerce giant Amazon announced at the Los Angeles Auto Show it planned to sell new vehicles online in the US from next year, starting with Hyundai. In a joint announcement, the two companies said they had established a broad-based strategic agreement "to bring innovative new experiences to customers". Customers will soon be able to select a Hyundai model, along with equipment options, on the Amazon platform and have the choice of either picking it up at their nearest dealer or having it delivered to home. Hyundai has also chosen Amazon Web Services (AWS) as its preferred cloud provider to "help facilitate its digital transformation" and will offer Alexa Built-in in its next vehicles.
GM nabs Tesla supplier
General Motors has acquired Tooling & Equipment International (TEI) a company which helped Tesla with gigacasting, the process it pioneered to cast large body parts for cars in one piece. TEI is now part of GM after agreeing a low key deal which is a major part of the automaker's strategy to make up ground on Tesla, Reuters sources said. By snapping up a specialist in sand casting techniques that accelerated the development of Tesla's gigacasting moulds and allowed it to cast more complex components, GM has jump started its own push to make cars more cheaply and efficiently at a time when Tesla is racing to roll out a US$25,000 EV, the sources told Reuters. Tesla is now leaning more heavily on three other casting specialists it has used in Britain, Germany and Japan to develop the huge moulds needed for the millions of cheaper EVs it plans to make in the coming decade, the Reuters sources said.
Britishvolt wind up?
The Australian owner of the failed car battery firm Britishvolt is reportedly facing legal action from a former employee over unpaid wages, in a move that could result in the company being wound up. Recharge Industries, which bought the business and assets of Britishvolt after it collapsed into administration this year, has been served with a statutory demand to pay the outstanding wages, The Guardian reported, citing the Financial Times. The company has 21 days to pay the sum owed or the former employee has the right to take further legal action and pursue bankruptcy proceedings against Recharge Industries, the paper reported.
Tata auto steel hit?
Large parts of the Port Talbot steelworks in Wales will be closed or mothballed for years and would leave the plant and its few remaining workers reliant on imported steel, according to proposals under consideration by owner Tata Steel. According to The Guardian, Tata Steel has briefed union representatives on the proposals but has yet to announce a final decision. Workers were left in limbo two weeks ago after the company's board in India decided to pull an announcement about its plans for the plant at the last moment. The Port Talbot closures could have a knock-on effect, unions fear, forcing Tata's automotive steel factory at Llanwern, near Newport, to shut, with the loss of another 600 jobs.
Porsche upgrade
Porsche is upgrading its main plant in Stuttgart-Zuffenhausen with reconstruction and extensions. Next 718 generation electric models will be produced on the same assembly line as ICE versions. The automaker is investing EUR250m in the work.
e-axles for Hyundai
Vitesco Technologies has opened a new, 2,800 m2 manufacturing space at its Icheon electronics site making the EMR4 (Electronics Motor Reducer) electric axle drive. The first parts from the new line will serve to confirm the original sample products' robustness by testing series parts. This phase will last for around six months during which Hyundai will also integrate new parts from the Icheon line in pre-series vehicles to validate them. Full series production at Icheon site is scheduled to commence by 2024. The new line has a capacity of over 200,000 EMR4 units per year.
Europe diesel share
Diesel's underlying share of Western Europe's car market is declining – but very slowly – and was slightly up in October. Diesel share rose to a provisional 14.6% of new car sales in the region in October (rise is versus September), a figure that is unlikely to change much if at all on receipt of data from a few missing markets. This is a slight increase over September's confirmed 14.2%. Year-to-date, the figure fell fractionally from 16.2% in September to 16.1% in October and looks set to align with our full year forecast of 15.8%. YoY decline remains modest at between 2 and 3 percentage points (pp), averaging exactly 3.0pp for the year to date. To date in 2023, of the largest markets, France remains the biggest faller with diesel share down by 6.7pp while Germany has seen just a 0.5pp fall from 25.3% at this time in 2022 to 24.8% to October of this year. The situation is well reflected in the volume analysis – France's YTD 60k unit fall is completely balanced by Germany's increase of the same amount in sales to date. Overall, the diesel market in the first ten months of the year was just 19k units smaller than in 2022 with 1.55 million diesel cars sold versus 1.57 million to October 2022. Germany was not the only country to grow diesel sales so far this year. Italy achieved the same feat, as did Austria and Ireland (the latter two by tiny amounts).
New recycling tech
SK Ecoplant, a unit of South Korea's energy and chemicals conglomerate SK Group, announced it had developed four key recycling technologies for electric vehicle (EV) batteries which it said help maximise recovery rates while speeding up materials recovery processes. SK Ecoplant, a construction engineering and waste management firm, said one newly developed technology helps improve the performance of solvents used in the separation and recovery of minerals such as nickel and cobalt. It claims to have achieved a nickel and cobalt recovery rate of 97% from waste batteries which it says is the highest recovery rate achieved industry wide using solvent extraction methods, while the material purity was 99.9%. The company said it can also produce lithium hydroxide from used batteries for recycling into new EV battery production.
Global sales up
According to GlobalData, the global light vehicle market was up 11% in October. While growth in the USA was impacted by the UAW strikes through October, other key markets saw double-digit growth, although this is partly due to 2022 being a weak base for comparison. Chinese sales (wholesale) grew 10.7% YoY, led by strong exports but also supported by the burgeoning domestic market. The Global Light Vehicle (LV) selling rate for October was broadly in line with an upwardly adjusted September figure, at 94 million units/year. In YoY terms, the market was up nearly 11% last month, and up over 10% YTD.
GWM smart tech
Chinese SUV maker Great Wall Motor (GWM) said it had entered into a new partnership with local social media company Douyin Group to help strengthen its intelligent connected vehicle strategy. Douyin is known as a leading platform for short videos. The pair plan to collaborate on development of smart cockpits for new vehicles focusing on nine key technology areas including smart driving, onboard functions, big data and cloud infrastructure. GWM, based in Baoding, Hebei province, said the two also plan to build large scale models of next generation "intelligent" vehicle cabins which can solve problems with the help of smart digital assistants.
EVs driven less
A study from researchers at the George Washington University (GW) suggested emissions savings from electric vehicles (EV) might be overestimated. The assumption among modelers and regulatory bodies like the US Environmental Protection Agency (EPA) has been that EV owners drive their cars about the same number of miles as owners of ICE vehicles. The study, Quantifying Electric Vehicle Mileage in the United States was published in Joule. They found that battery electric vehicle (BEV) cars were driven almost 4,500 fewer miles annually than ICE cars.
Valeo for Mahindra
Valeo has been chosen by Mahindra & Mahindra (M&M), to provide the electric powertrain for a new range of electric vehicles. Valeo will supply powertrain to M&M's "Born Electric" passenger vehicle platform as well as an on board charger combo for electric utility vehicles. Valeo says the total order is close to $1bn and was included in the total orders for high voltage powertrain announced in Valeo's Q3 results. Valeo will invest close to the Mahindra plant in Pune, Maharashtra to localise the production of the electric powertrain in India. It will include the electric motor, its inverter, and the gearbox, as well as the integrated 3-in-1 bi-directional Combo power electronics that integrates the Onboard Charger (OBC), the DC-DC converter and the Power Distribution Unit (PDU).
BYD Hungary plant?
BYD Auto is expected to announce plans to build a new electric and hybrid vehicle plant in Hungary in coming weeks, according to local reports citing a company official. The automaker already has a plant in Komarom, Hungary, producing battery powered buses mainly for Europe. Reports in China suggested BYD chairman and president Wang Chuanfu met with Hungarian prime minister Viktor Orban during a recent visit to the country.
Have a nice weekend.
Graeme Roberts, Deputy Editor, Just Auto