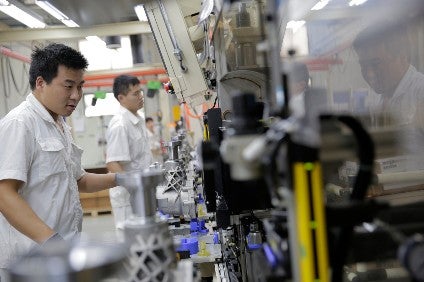 The coronavirus, for which we can apparently thank a 'live' food market in the Chinese city of Wuhan, clearly was on your minds this week, unsurprising as we have a large readership toiling daily in the automotive supply chain and component industry. Takeaway: it ain't good and it's going to get worse before it gets better as, despite a massive effort by health authorities – and drug companies – worldwide, it continues to spread.
Our Thursday wrap, compiled from multiple sources across the globe, was just-auto's most-read story this week, by a country mile, and we had an update today for your edification and enlightenment. We have also been checking in with as many automakers and suppliers as possible (Webasto had seven affected employees; we wish them speedy recovery) and Bosch and Magna are among several to simply ban travel to/from China. We noted a rising general reluctance, as the week went on, by suppliers in particular, to talk to us on or off the record, probably because the situation is now so fluid, it is all but changing hourly.
We have grouped all our coronavirus coverage here for easy access.
With all that going on, and with the not dissimilar SARS epidemic still in living memory, I wonder if the world's supplier and auto industries might now dial back the globalisation of components a little? It seems somewhat ridiculous to think shortage of a single component from China could soon knock an FCA assembly plant in Europe off-line, as reported today after the automaker's CEO Michael Manley highlighted it in yesterday's financial results announcement. Hyundai this week closed down all its plants in South Korea due to shortages of components from key Chinese suppliers and, already, that automaker and Toyota have said they plan to diversify the sourcing of many components commonly made in China to other regions, including south east Asia.
I doubt we'd see a return to the Ford Rouge and Dagenham model, what today we'd call a 'vertically integrated' facility, where Henry built those factories alongside navigable rivers so iron ore and sand could be shipped straight in and finished cars out with nearly all the components – castings, bodies, even glass – made 'in house' with very little, apart from Mr Firestone's tyres and such few electrical components as cars had back then, bought in from outside.
But it did occur to me during the Great Brexit Debate of the last three years that shipping engine components back and forth across the English Channel multiple times for different interim processes before a final trip to Blighty for final assembly into a complete engine ready for, you guessed it, yet another a trip, to a European or US vehicle assembly plant, is perhaps a wee bit inefficient overall and must generate more CO2s than desirable. Years ago, when the English Rootes Group cast Hillman Imp alloy cylinder blocks in Scotland, shipped them to Ryton for machining, and fired the whole lot back up to Linwood for final process and assembly, it was much derided. So what's much different today?
A few more factories making much more complete items on at least two continents, as well as Asia, might avoid the Chinese component supply situation that's arisen in the last couple of weeks. The current supplier park model where component makers in factories alongside vehicle assembly plants build sub-assemblies such as seats, opening roofs and front end modules, just in time and just in sequence from parts shipped in from all over, is a good thing; I suggest expanding the number of factories 'all over' might alleviate the current situation, enabling the multisourcing of critical parts from different countries with no single source facilities, as appears to have affected FCA.
Moving on from coronavirus, Ford posted disappointing fourth quarter results which included a loss that virtually wiped out its profit for 2019. Urgh. The company reported a hefty US$1.7bn loss in Q4, hit by a $2.2bn special charge related to accounting for pensions and other retirement benefits. CFO Tim Stone said product launch costs for Super Duty trucks and the Escape contributed to the scale of the fourth quarter loss which left the automaker with only $84m in net income for the year, a sharp drop from its $3.7bn profit in 2018. Autos operating income was also much lower in Q4. That EBIT was USD215m, 81% lower though gains in net pricing and product mix, particularly in North America, were more than offset by lower launch-related volume, higher costs for new products, unfavourable currency exchange and [recently renewed] UAW contract-related costs. Automotive EBIT for the year was USD4.9bn, USD0.5bn down on 2018. Ford is also restructuring operations (it has just, as I write, named Jim Farley COO) and CEO Jim Hackett said he was pleased with progress so far but also acknowledged operational execution was 'not nearly good enough' last year.
Better news about the blue oval: According to automaker documentation seen by just-auto.com, the so-called Baby Bronco, a compact SUV, will be manufactured in Mexico and called Bronco Sport. The name has been the subject of much speculation, with Maverick, Bronco Maverick and Bronco Sport all rumoured for some time. Based on the C2 architecture shared with the fourth generation Focus, this model will supplement the latest Escape [Kuga to us] in the Americas. The much-anticipated Bronco [remember OJ Simpson's LA freeway chase?] yet to be seen in production form, should be larger and more rugged, in the style of the Jeep Wrangler, and with a different platform entirely. This will be Ford's ladder frame T6 which the Everest/Endeavour and Ranger already use. Production of this vehicle will be at Michigan Assembly (Wayne), commencing towards year end. I'm looking forward to that one.
So much for the Brexit doomsayers (looking at you, SMMT): although Nissan has publicly said the future of its export-orientated UK manufacturing plant would be threatened by any new post-Brexit tariffs, it has also reportedly drawn up a contingency plan that would see output at the Sunderland plant ramped up for an assault on the UK car market. Hat tip to the Financial Times which reported the plan, drawn up late last year, would also see Nissan close a struggling Spanish van making plant at Barcelona and end manufacturing in France. The report cited two anonymous sources familiar with the plan and said that the aim would be to maximise the competitive edge derived from others facing tariffs on UK imports that make their cars more expensive. Nissan, the report said, could grow its UK market share from 4% to as high as 20%, with models such as the Micra (made in France) moved back to Sunderland.
Nissan Europe told the newspaper that no such contingency plan exists and maintained that under WTO tariffs its business in the UK and in Europe is not sustainable. Further, it urged UK and EU negotiators to work towards an orderly Brexit that would encourage mutually beneficial trade. Obviously, as the SMMT bleated continuously in the interminable lead-up to Brexit last week, frictionless auto trade with the EU would be a desirable outcome of coming trade talks but, in the event we really do scarper 'no deal', it's good to see brains focused on the what-if? scenario. Sure, Nissan has made denials (it is, after all, breaking ranks), but 37 years in journalism has taught me there's no smoke without fire. This will be one to watch.
Have a good weekend.
Graeme Roberts, Deputy Editor, just-auto.com