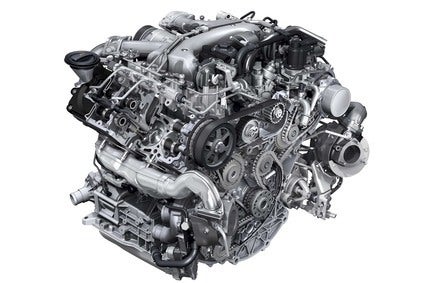 The Volkswagen Group is killing off two engines in the Touareg due to the anti-pollution requirements of Euro 6 emissions regulations in EU countries.
Both the diesel V8 in the 4.2 TDI variant and the supercharged petrol V6 in the Hybrid are to be discontinued.
The Porsche Cayenne is another group model powered by a version of the 4,134cc biturbo V8. As was reported earlier in 2015 by just-auto.com, the Cayenne S Diesel will be discontinued in EU markets in the coming months as it is not Euro 6 compliant and cannot be easily adapted. This will leave a gap at the top of the model range, as its torque output is 850Nm, a figure not even the mighty Turbo S petrol V8 can match: it has 'just' 800Nm.
A Volkswagen spokeswoman has told just-auto.com that Euro 5 versions of the two engines might continue to be available in certain regions. Volkswagen of America, for example, continues to market the Touareg Hybrid. This division is yet to announce its 2016 model year range, however.