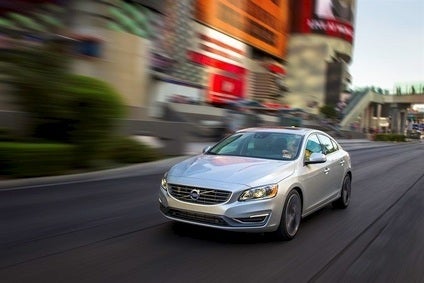 Come 2018, Volvo Cars will finally have the production base that it has needed in North America for decades. The company isn't yet saying which model(s) it will build there. So which ones seem the most likely?
Looking back at the brand's recent sales history in the US, the XC60 jumps out as the car it should be making locally. The current one is VCNA's best seller and a new one (project code: V426) is due in 2017. Given that the Berkeley County plant will have an initial capacity of 100,000 units a year, it's unlikely, even including exports, that the XC60 would be the only vehicle to be made there.
Would the XC90 also be US-built? It's possible, but we already know that this recently-launched big SUV will also be made in China, so adding a third plant doesn't seem to make a lot of sense. Having said that, the old-shape XC90 was a brisk seller in the US back in the 2000s and the second generation model should do well there too. Similarly, the successor to the XC70, which will be called V90 Cross Country, could be another option.
What may well join the next XC60 at Berkeley County would be V431, the successor for the S60. The existing S60 has another two-three years of production to go, but it is in serious sales trouble in the US at the moment, as buyers turn to similarly sized SUVs and crossovers. Like all of VCC's other choices for the South Carolina factory, V431 will be based on the SPA architecture.
Models aside, the other big unanswered question following the announcement earlier today is powertrains? Will Volvo take the same exchange rate risk as BMW Group does by importing its engines from Europe? The German firm can get away with this, given the high transaction prices of the SUVs that it builds in Spartanburg. But Volvo is still in the very early days of attempting to reposition itself as a premium brand.
The Swedish firm has ambitious plans to nearly double its global sales. Its performance in the US, once its best market, continues to disappoint. In 2014, Volvo's registrations dipped by eight percent to just 56,000 vehicles. The new XC90 will, the Geely-controlled OEM hopes, restore its fortunes in North America. The vehicle's high pricing and lack of any engines with more than four cylinders could hold it back, however.
Further details on what is planned for the Berkeley County site are eagerly awaited. Volvo has not gone into any specifics of what kind of vehicle build will take place, but a company source has told just-auto.com that this will be "a manufacturing plant", not a CKD one.