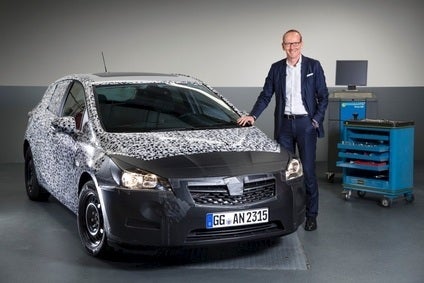 Ford is secure as market leader in Britain but there was a major upset in the April passenger car market with Vauxhall losing its traditional second place to Volkswagen.
The German brand has beaten Vauxhall on only one other occasion (since 2000), which was during February 2012.
A total of 25,018 Ford vehicles were registered last month. Volkswagen and Vauxhall's totals were 18,690 and 16,538 respectively. However, with year-to-date registrations of 91,714, GM's British division is well ahead of the VW brand's 79,078 units. For the year to the end of April, Ford sales are down by 0.74% and Vauxhall is up by 0.41% but Volkswagen shows a YoY gain of 8.53%. The overall market is 6.41% ahead of where it stood as at the end of April 2014.
Vauxhall has the brisk selling Corsa and Mokka working in its favour but the Volkswagen Polo is increasingly popular, a new Passat has just gone on sale, and the Golf has been outselling the rival Astra for some months. The next Astra will be revealed at the Frankfurt IAA in September, with Vauxhall due to begin production of the five-door hatchback soon after. An estate will follow.
Other brands in trouble or surging in the UK last month were as follows:
Alfa Romeo (-21%)
Aston Martin (+22%)
Fiat (-22%)
Infiniti (+695%)
Jeep (+198%)
Land Rover (+27%)
Lexus (+51%)
Mazda (+20%)
MG (+39%)
Mini (+32%)
Mitsubishi (+59%)
Porsche (+45%)
smart (+91%)
SsangYong (+96%)
Subaru (+73%)