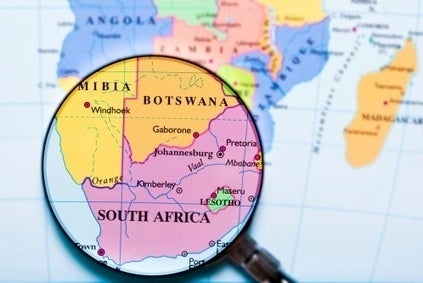 As sticking points go, South Africa's so-called 'peace clause' is proving exceptionally tricky to shift.
The clause – or Section 37 – as employers would have it – appears to have kept a vast army of 220,000 striking staff belonging to the National Union of Metalworkers of South Africa (NUMSA) resolutely refusing to return to their posts.
The employers – represented by a squadron of acronyms – MEIBC – Metal and Engineering Industries Bargaining Council and SEIFSA – Steel and Engineering Industries Federation of Southern Africa – hosted by the Department of Labour – apparently acronym-free but crucial – as well as NUMSA – have all been locked in a familiar dance of industrial action which has caused yet more damage to the image of the country as a manufacturing base for export.
This only a relatively short time from the last mass walkout, which affected the automotive sector, costing an eye-watering US$58m per day for the three grinding weeks it dragged on.
It's too early to quantify just how much this latest downing of tools has cost, but some estimates are already putting the daily price tag to the engineering sector at US$29m per day and we're already into the fifth week of huge disruption.
So if NUMSA appears to have accepted an offer of around 10% per year until 2016, what is this peace clause that is proving so intractable and which has led to the union's 220,000 members going this enormous amount of time without being paid?
"Clause 37 is what we refer to as a peace clause," Motor Industry Bargaining Council (MIBCO) convenor component industry spokesman, Mark Roberts, tells me from Durban.
"It is very significant in terms of the bargaining landscape in South Africa. In the absence of that, employers have no peace the industrial action is going to come to an end.
"Unions are playing it quite clever – they have got them to quite a high percentage and normally in return you buy this peace clause."
So the union – which some also speculate is losing members – has seemingly already achieved its financial goal but is digging its heels in concerning Section 37 and the employers' wish not to negotiate future pay claims once a settlement has been reached.
The clause is designed to ensure industrial harmony for a fixed period and as MEIBC general secretary, Thulani Mthiyane, tells me from Johannesburg, is the employers' way of avoiding negotiations in two forums.
That's understandable isn't it? South Africa has endured a plethora of walkouts and industrial unrest in recent years, some of it turning extremely violent and employers must be casting nervous looks at Munich, Tokyo and Detroit.
Those HQs aren't used to the sort of massive disruption currently poleaxing South Africa and they may – if they haven't already – start to think about shifting production elsewhere either on the Continent of Africa or somewhere entirely different.
This is all depressingly familiar and echoes so many situations before – how long will those overseas multi-nationals give South Africa before they cut their losses and ship out?
I looked back at one view from last September's strike and it could equally be one made today: "The biggest price is the reputation of the country as a world player for manufacturing," a South African told me. "We are on a world stage."
Anyone with a strong constitution might also want to cast an eye at NUMSA's website, replete with dogma from an age long forgotten in Western economies.
This is a tiny – and moderate – snapshot – it is far stronger in other areas: "When the banks were crashing, it was the job of the bourgeois state to rescue them," says NUMSA. "The bail out of the banks increased the exploitation of the working class.
"These states chose to rescue banks, ignoring the plight of working class communities. They never thought of supporting the working class through increasing their services nor did they support working class incomes during periods of high unemployment."
Quite what that political rant has to do with this strike is unclear, but there it is.
But buried in the hyperbole is a paragraph that does resonate and – certainly to an outsider- gives a glimpse of the unique way South African society is having to adapt to a modern world.
Bear with me – it's a long statement – but it neatly encapsulates what I think trade unionism should be about – namely improving the basic living standards of members – but in this case it has a strong South African twist.
"Most of our members organised in this sector live in shacks and informal settlements, their wages are insufficient to afford decent housing and other important basic necessities," says NUMSA.
"Over 20% of workers' disposable income is spent on the cost of transport because of the persisting legacy of apartheid social engineering and its settlement patterns, which has ensured Africans in particular and Blacks in general, live far from workplaces.
"Petrol inflation which has a significant effect on the cost of almost all other products as well as on the costs of public transport, stands at 14.3% almost double the increase the employers are offering to workers in this industry.
"The latest food inflation figures for May, 2014 stand at 9.1%, while workers who bear the brunt of having to put food on the table for their unemployed extended family members are expected to accept a measly increase of 8%."
Other automotive and engineering unions around the world must look agog at NUMSA and its bellicose posturing, but they would undoubtedly find sympathy with that last statement.
If NUMSA is serious about not simply repeating an endless cycle of industrial unrest, it surely must look to establish the latter mantra, rather than obsess about obsolete political beliefs its rank and file members presumably have some way down on their wish list.
"I have been hopeful for quite some time – I am still hopeful," says South Africa Department of Labour acting deputy director general labour policy, Thembinkosi Mkalipi, leading the negotiations.
If I lose hope, what is left?"
NUMSA must be believing, hoping even, just as Mkalipi, its members are prepared to back it this time and in the future, despite the politics not because of it.