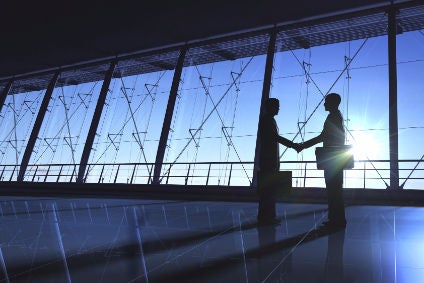 Nissan Motor confirmed this week that it has signed an agreement to acquire a 34% stake in Mitsubishi Motors, in a deal worth JPY247bn (US$2.17bn).
Mitsubishi Motors will issue new shares, which will dilute by 34% the holdings of existing shareholders, including Mitsubishi Heavy Industries, Mitsubishi Corporation and MHI Automotive Capital, which own a combined 27% of the equity.
The deal is very timely, with Mitsubishi Motors embroiled in yet another cover-up scandal that sent its share price tumbling by over 50% in the last month. The company is under pressure from falling orders in Japan, after it confirmed that it had grossly overstated the fuel-efficiency of its vehicles for more than two decades.
It seems not so long ago that Mitsubishi Motors was involved in another major cover-up scandal. In 2000, the company was forced to admit that it had concealed tens of thousands of customer complaints for more than two decades so as to avoid embarrassing and costly recalls.
That episode weakened the company significantly and arguably paved the way for the sale of its Mitsubishi-Fuso truck-making operations to Daimler in 2003.
Observers at the time were baffled by how such a major deception could have gone unnoticed for so long. Clearly, management since then has failed to put its house in order.
Nissan's CEO Carlos Ghosn said in a press conference this week he is optimistic that, with its help, Mitsubishi will be able to win back the trust of its customers. The deal brings together a medium-sized automaker, Nissan Motor, with around 5.3m sales globally last year, and one of the smallest global brands, with sales of just 1.2m units.
It is not a deal that will shake up the global automotive industry, but it will no doubt help improve the performance of both companies globally over time.
What is surprising is that something like this hasn't happened sooner. But with Mitsubishi's share price as low as it is, now is as good a time as any.
Nissan described the deal as a "far-reaching" strategic alliance that will significantly extend their existing partnership. The two companies have been collaborating in recent years on a number of fronts, most notably a mini-car OEM alliance in Japan.
Nissan's equity investment is expected to provide a strong platform for the partnership to flourish. The 34% stake will give Nissan power of veto over major decisions made by the Mitsubishi Motors board and give it full control over the direction of the partnership.
Eventually, a full take-over is expected to take place.
Nissan confirmed it would deepen its collaboration to include joint purchasing and component sharing, vehicle platform sharing, technology and R&D integration, joint plant utilisation and collaboration in growth markets.
But, even with full integration, the enlarged entity would still struggle to come close to matching the economies of scale of its Japanese peers, Toyota and Honda.
Nevertheless, the deal offers the opportunity to increase economies of scale significantly from current levels. Sharing global R&D costs and production facilities will help both companies become more profitable and competitive.
Mitsubishi's dealers in all regional markets lack product and inevitably would benefit from working with Nissan to bring passenger cars to market at a lower cost. Both companies will be keen to maintain distinct brand identities, however, so key design functions will likely remain in house.
Operations in protected emerging markets stand to benefit significantly from the alliance. In south-east Asia, for example, Nissan is struggling with very low volumes in the pickup truck segment and both brands would benefit significantly from combining component sourcing and production facilities.
Nissan is struggling with low overall capacity utlisation in the region and both companies would benefit from the significant potential synergies in the SUV and passenger car segments on a global basis.
Like Ghosn said, the deal is a win-win deal for both companies and no doubt will make the long-term future of Mitsubishi Motors more secure, albeit under the control of Nissan. But it will take time to bear fruit and is unlikely to change the automotive world as we know it.