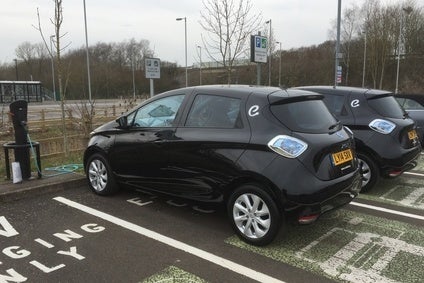 Speaking at an industry event in Traverse City, Michigan, this week, senior Ford executive Jim Holland told media that as more megacities emerge around the world, vehicle sharing might not be just a choice. It could be a virtual requirement.
We've heard a lot recently about the increase in car sharing, car clubs, ride sharing – even spreading to the corporate world with employees sharing vehicles and having mobility allowances rather than a company car.
This sits well with a generation growing up in a world where our lives increasingly revolve around our smart phones. Soon these will take care of all our daily planning including where we are going and how we get there.
Young people are comfortable with paying a monthly bill and upgrading as and when available – ownership is not the be all and end all. They will take to autonomous cars because it will allow them to stay connected and have their own space in which to do so.
There are roughly 28 megacities – with a population of 10m or more – around the world now and this is set to grow to over by 2050. Roughly two thirds of the world will live in cities and they will likely be buzzing around in autonomous cars.
With car sharing on the increase, analysts are already predicting that global car production could fall by as many as 7m vehicles a year by 2020 – that's just five years away. As it develops further the big question is: who will own the cars?
If people don't want to own them, does ownership stay with the manufacturer or a third party who charges out the rental fee? Will it be the internet giants who control all the connected gadgetry inside?
Does this mean that all cars will actually look the same if ownership or vehicle brand do not matter – and if so who owns the brand? The possibility of Google or Apple cars really is not far-fetched at all.
Then, what happens to the used car market? If no one is buying new, they certainly don't want old, so will dealers cease to exist? The dynamic of the automotive industry is changing and all the above questions are taxing the brains in automotive boardrooms.
Meanwhile the internet giants are looking at how they can rule the world.