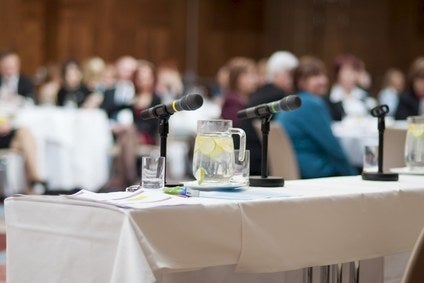 It's been glacially slow in evolving, but could one of the longest-running sanctions sagas in modern times be about to draw to a close?
Marathon talks involving a colossal cast of thousands have pored over every scrap of detail to finally release to the world the outline of a conditional deal which could see Iran at last brought in from the cold and end its pariah status as the world's favourite bogeyman.
Iran has a long and proud history of automotive production as well as CKD assembly and in the sector, the sanctions have certainly carried out their task to the letter, arrowing in on technology, preventing large numbers of spare parts being shipped and seeing an aging car parc creak under the weight of ancient vehicles slowly rusting in the sun.
Scandinavian supplier association, FKG, managing director, Fredrik Sidahl tells me from Sweden that parc is now down to around 900,000 old cars, but that the market could potentially even reach the dizzy heights of 3m.
The FKG, along with its French counterparts FIEV, has not suddenly woken up to the possibilities this young, educated, white-goods hungry market offers to savvy overseas investors, far from it, both have been busily active in the last couple of years, laying foundations for future oportunities.
Both supplier bodies have beaten a path to Teheran's door in the past, fixing the roof while the sun was shining and laying the groundwork for cooperation which will surely reap dividends as Iranian companies turn first to those they trust and that also clearly includes Renault and PSA Peugeot Citroen.
It will clearly be harder for British and US companies to enter the market – despite the UK's prior involvement back in the Shah of Iran's days – while America could take considerably longer to enter.
But – and this is a major question – if the banking and access to credit situation can be resolved – hitherto a massive stumbling block for Western suppliers – why shouldn't even Washington take advantage of any rush to embrace the West?
"My first thought – at last,"Sidahl tells me. "We can't believe it – it has finally happened. We have to squeeze our arms [pinch ourselves].
"If you see internal Iran, they now [have] 900,000 vehicles, which are old type vehicles. Before they were locked in they were 1.6m vehicles per year – there is a gap to close.
"It is a very good business opportunity for sure. They need to fix the banking system in Iran [however]. They need to line up their banking system outside Iran so you have an exchange rate which is official."
But despite the tub thumping and understandable zeal to re-enter the Iranian market, this deal is far from resolved.
Deep suspicion engendered from decades of subterfuge – from both sides – sees former foes still glaring warily at each other across the no-man's land of the post-Vienna talks – while the whole agreement has to negotiate a tortuous path through that most prickly of obstinate bodes – the US Congress.
Despite Present Barack Obama dropping heavy hints he will use his ultimate executive power of veto to railroad the deal through, Congress, at least the hostile side of it, is sure to mobilise public opinion against a nuclear deal, while even some Democrats may harbour deep reservations.
Meanwhile the relatively conciliatory Iranian President, Hasan Rouhani, despite his outward enthusiasm for the deal, is always mindful of his ultimate boss, supreme leader, Ayatollah Khamenei.
Writing to the President, the Iranian supreme leader expressed his concerns some of the P5+1 negotiating group; the permanent members of the Security Council, the UK, France, Russia, US, China and Germany, were not to be trusted.
"You are well aware that some of the six States participating in negotiations are not trustworthy at all," said Khamenei.
"Bringing negotiations to a conclusion was a milestone; the prepared text, however, needs careful scrutiny and must be directed into the defined legal process."
And on the other end of the political spectrum lurks Israel, the strongman of the Middle East, but one which is understandably perpetually wary of its giant neigbour to the East and which has condemned in the strongest words, any move to a nuclear agreement.
Hear this from Israeli Prime Minister, Benjamin Netanyahu: "We were right when we said that the desire to sign an agreement is apparently stronger than anything else; therefore, we did not commit to prevent the agreement. We did commit to prevent Iran from arming itself with nuclear weapons – and this commitment stands."
Maybe Netanyahu has something there. The yearning to ink a deal after so long has gathered momentum as the Vienna talks entered their last, interminable phases, but try saying even more time should be taken to FKG, FIEV, IKCO, Saipa or anyone involved and who wants to be involved, in the auto sector in Iran.
I speak reasonably often to Iranians in the automotive and business sectors and I have the overwhelming impression they simply want to be allowed to get on with their lives and earn a crust in the same way as anyone else does.
Just listen to the tentative excitement in his voice from a conversation I had this week with Scandinavian Iranian Chamber of Commerce (SICC), chairman, Reza Khelili-Dylami from Stockholm.
"Absolutely this is good news for both the people in the country [Iran] and the economy," said Khelili-Dylami, who helped to organise FKG's supplier visit to Iran earlier this year.
"The US has 60 days and this must go [to the] US Congress and they must say yes or no. We hope this will be a yes, we need that, Iran and other countries.
"With the Iranian Congress, we don't have any problem. [President] Khamenei says yes, everybody must say 100% sure. American Congress, we don't know. Mr Obama has [a] problem to do that but he has [a] little power – he has a veto."
"We had two telephone calls yesterday after the nuclear talks in Vienna. These company [ies] called me from automotive, who wanted to buy components for cars.
"It was an Iranian company which called wanting to buy Swedish components. There is so much business in this short term."
Iran is a country whose ordinary people are longing to be accepted into the international community and who care little for external politics except when sanctions create a massive block to doing business.
There is also another country sadly all too familiar with what international disapproval can do and that is Russia. Moscow has been heavily involved with the P5+1 nuclear talks group and is labouring under its own sanctions regime, which is poleaxing domestic automotive sales.
Could Russia with its long historical involvement in the region – it still operates a warm weather naval base in the Syrian port of Tartus – be tempted to cooperate closely with Iranian OEMs and suppliers? It's an intruiging possiblity and one which could provide a ready market for competitively priced Russian vehicles.
Equally, any return to normality will also see Iranian component makers jolted from years of operating in a closed market to one in which hustling, aggressive foreign suppliers will operate.
Perhaps some Iranian manufacturers won't make it in the capitalist glare of competition, but I think that's a price many would believe worth paying in order for quality to rise.
But – and here's the rub for hardline sceptics in the West – any deal – should it be accepted – has the now-familiar 'snap-back' Sword of Damocles hanging over it. Iran's feet will be held to the fire and a step out of place and back come those sanctions with a vengeance.
The Iranian automotive sector is a coiled spring, waiting to burst back into life.
Doesn't it deserve a chance?