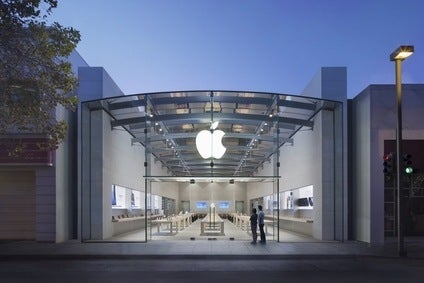 Apple is a very, very powerful brand. It is also a very, very big publicly listed company with a market capitalisation approaching $700bn (the biggest valuation of any company in the world). What Apple has done with its exquisitely designed personal devices is amazing. The iPhone has only been around since 2007 and in less than a decade it has transformed the mobile devices we carry around with us. Smartphones – not just Apple 's, but Apple has led – are now deeply embedded in our daily lives. Apple designs and the Apple brand image have seduced consumers across the world.
The key to the company's success and further growth is, ultimately, becoming embedded in our lives. The smartphone and its apps provide a perfect platform and way in. There are other things to explore. Health (the smart watch can keep tracks of key metrics) and transport are two key areas Apple is looking at.
The time spent in an automobile is an obvious opportunity as it evolves from a traditional driving focus to something else. The interplay of transportation (including that car and time spent in it) and how we use our increasing connectivity are at the heart of a very big opportunity ahead. There is the physical or hardware side, of course. That involves the vehicle itself and how it is designed, how it will work in the future. How much driver involvement will there be and how does the vehicle design change for that?
ANALYSIS: Where will autonomous cars take interior design?
And then there is the softer side of what the individual inside the car is doing, how they are connected to the outside world and how they want to spend their time, the connectivity platforms they will work on. I would guess that Apple has its eye very much on that as an extension of personal connectivity. Inside the car, though, vehicle OEMs would also like to own the customer as best they can, stay at the heart of the transport proposition. It's going to be an intriguing battle.
The time spent in the car is an opportunity that a company like Apple can't ignore or simply leave to automotive companies to lead. If the technological landscape is facing a big shake-up, a new entrant such as Apple (or Google ) might ultimately be in a good position to profitably enter the space with new business models and products that are not based on outdated business models (which is how the traditional manufacturer-dealer-car owner automotive space can be viewed).
Apple can potentially do something fresh and disruptive. How would that look? There are lots of directions it can go in. How far has it got with some of its work? There are signs that it is progressing, but I would suggest we are a long way from knowing how Apple will approach the market. And I would guess the innovation will actually be less about the hardware (though the contract manufacturing model may be part of it and hardware design will certainly not be overlooked) and more about the software side and how a seductively designed transport offering (service or product or a combination of the two) can reinforce Apple 's mission to further embed itself in our lives.
In any big manufacturing project, you have to start somewhere and learn as you go with prototyping. It's exactly what Apple did with its phones. And the signs are that they are doing it with cars. Just don't expect anything from Apple on the market soon. I think we are looking at 2020 or just before, when cars with a high degree of autonomous control are scheduled for market introduction. Apple may well want to catch that wave with something of its own.