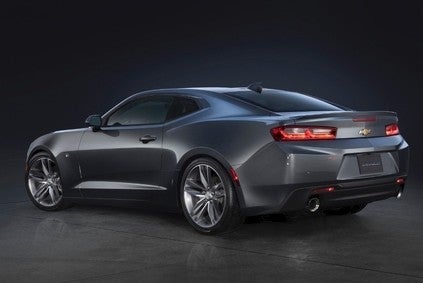 The new 2016 Camaro looks good, has a far better interior than the old shape model and promises better economy. But will it be good enough to match the Ford Mustang?
The new car is much-needed, as sales of the existing one have been sinking. In April, GM's own figures for US market deliveries show a YoY decline of 24% to just 6,909 cars. The year to date number is 24,229, a 15% YoY reversal.
Ford will begin selling the 2016 model year Mustang in the US market from the third quarter, it recently stated. The segment leader is carried over for 2016 though there are new option packages and the addition of turn signals in the bonnet for the GT. The Mustang has just had its best April in the US market since 2006, with 13,144 cars sold, a YoY surge of 81.5%. Year to date, sales now total 42,955 cars, a YoY rise of 60%.
FCA's rival for the Camaro and Mustang is doing surprisingly well, given the age of the car and the lack of a convertible. Dodge Challenger sales were up 32% in April (US market) to 6,771 units, and reached 22,728 for the year to date (+41%).
Images, videos and specs for the new Camaro can be seen here.