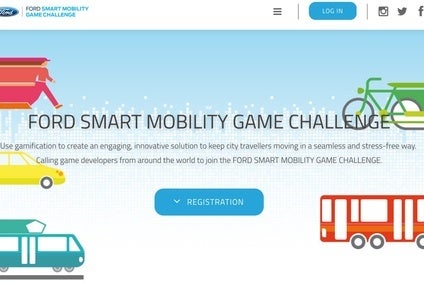 Can gamers be a game-changer for Ford? Last week the carmaker announced its Smart Mobility Game Challenge, developed with Cologne Game Lab. It wants to encourage developers to turn the challenge of integrating different transport modes within a city into fun and engaging online games.
Hopefully, the result won't be like Grand Theft Auto, but it is always a good idea to bring in new minds. Stay too close to a project and it is easy to miss out on the simple things.
Gamification, as it's called, has actually been an effective way to solve real-life problems in many areas. Gamification has proven a powerful problem-solving tool in research fields including the search for a cure for AIDS, where a significant breakthrough was achieved through the creation of an online video game called Folit. Gamification also is helping researchers study cancer, and is incentivising energy efficiency and recycling initiatives.
Ford hopes its Smart Mobility Game Challenge could lead to innovative solutions and new approaches to integrating urban transport, with joined-up door-to-door journeys. Games developed could reward participating commuters for successful journeys, based on criteria such as time-taken, cost, comfort and convenience. They also could utilise personal data and technology including smart phones and watches.
The Challenge is part of Ford Smart Mobility, the company's effort to help change the way the world moves through innovation and it is embracing gamification to accelerate the development of autonomous technologies as well come up with ideas to help people plan their journeys better.
For example, games could reward commuters for walking or cycling in good weather, and connect them to services beyond public transport, such as car-sharing services. By encouraging commuters to take under-utilised routes, games also could help ease congestion.
The Smart Mobility Game Challenge with leading academic institute and think tank Cologne Game Lab, part of the Faculty of Cultural Sciences at the University of Cologne.