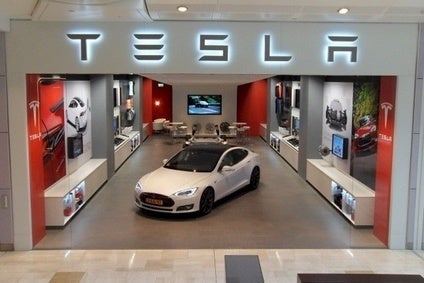 "Apple has an arm that researches automated driving technology and Tesla is also interested in automated driving. Hence, the speculations carry more weight than mere rumours, as if about celebrities or colleagues," said Tharthiharan.
"The clear trend we expect is the emergence of a smartphone industry-like value chain that would co-exist with the traditional automotive value chain."
With Google already having demonstrated that they can create an Android in the automotive space with the modified driverless Toyota Prius, Apple would need its version of an iCar in order to compete and Tesla is considered the technological equivalent of Apple in the automotive world.
So, are these Silicon Valley giants looking to step into the role of an integrated mobility provider (where automakers end up supplying hardware to these brands) or that of a supplier, so that a BMW or a Porsche can best tap the connected-car potential? One thing is for sure: they cannot step on anyone's toes – but these potential disruptors hold less potential to replace an OEM or a supplier, but could completely transform the 'power' equation in the value chain.
"The future lies in creating smart mobility concepts for Gen Y and the millennials, who do not place great weight on car ownership. They form a huge addressable market base: some of them with driving licences and some without," said Tharthiharan. "This matters, as it defines whether these people would prefer to ever drive at all, or would hand over the driving responsibility to someone else or, in fact, something else."
Millennials on mobile phone service prefer owning the latest iPhone or other smartphone and place an emphasis on branding, constantly arguing between being a 'Mac' person or an 'Android' person. And while their disposable income is not high, telecom operators have started offering bundles of phones that you can pay for on a monthly basis with the ability to upgrade when the next 'in-thing' is in the store to keep with the times.
If the future holds potential for cars to be available to one and all, without having to own the vehicle, take a guess – what brand do you think consumers would pick: one from Detroit or one from Silicon Valley? Keeping in mind that seven out of the top 10 brands (by value) are tech-companies and the top two are Apple and Google.
"The future is highly likely to be brand-driven," said Tharthiharan. "Car makers need to understand this and work on their branding, rather than clinging on to their traditional approach."
In a debate between brand-image and heritage, Frost & Sullivan expects brand-image to emerge as a clear winner. "We foresee a future day when consumers provide an automotive context to PC versus Mac," said Tharthiharan.
There is a time and place for everything, we agree; however, principal consultant Pietro Boggia added – "when it is time for autonomous driving without the need to own a car, the place for some automotive manufacturers could very well be a museum."