British Prime Minister David Cameron recently quipped publicly that if the Queen asked him to a party he'd say yes, but if the Italian Prime Minister asked him to a party it might be safer to say no.
The fact that a fellow European political leader can crack such an open gag at scandal-hit Silvio Berlusconi's expense suggests that the usual diplomatic protocol has gone out of the window. The resilient Mr Berlusconi, however, sounds like a pretty thick skinned chap as well as a clever politician. And he is clearly a successful multi-tasker. Besides his official duties as Italy's PM, he's also been managing a sprawling media empire and, apparently, fitting in a hectic-sounding social life. From what I can gather, he will have to add fending off prosecutors to the long list. Work hard, play hard, might well be his slightly edgy personal credo.
I wonder how Fiat Auto boss Sergio Marchionne's work-life balance compares? They could have compared notes at a meeting in Rome over the weekend. Marchionne is said to be something of a workaholic and I can well imagine he would be. He certainly has his work cut out with Fiat, the developing industrial tie with Chrysler and an ambitious strategic plan that is supposed to turn Alfa Romeo around, while sending that brand – and small Fiats – back to the US market as well as re-badging Chryslers as Lancias for Europe.
The North American element is a pivotal part of that plan. Without Chrysler, devising a viable long-term industrial strategy for Fiat would be a tall order likely involving big capacity cuts and industrial relations turmoil. Fiat has historically had a problem of trying to be reliably profitable without the hidden hand of support from the Italian state. Being good with small cars also comes with thin margins. South American sales have been fickle. Asia has been a tough one to crack. Attempts with bigger cars and with its upscale brands – Alfa and Lancia – have not exactly been covered in glory. The search for a volume partner just to ensure Fiat's survival would perhaps be getting desperate by now.
Even with the Chrysler tie-up it's no walk in the park and I would guess that Marchionne would be much happier if his embryonic OEM alliance had a third member from Asia that would boost realisable scale economies still further. Ah, I hear some of you say, does not Fiat have an arrangement with Tata Motors? Well, yes, but that appears to be a little, kind of, stuck in the mud, for one reason or another.
Chrysler is key. It was a steal given the circumstances and Marchionne knows that there is some good value in Chrysler if you know where to look (and he does).
How well do you really know your competitors?
Access the most comprehensive Company Profiles on the market, powered by GlobalData. Save hours of research. Gain competitive edge.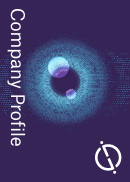 Company Profile – free sample
Thank you!
Your download email will arrive shortly
Not ready to buy yet? Download a free sample
We are confident about the unique quality of our Company Profiles. However, we want you to make the most beneficial decision for your business, so we offer a free sample that you can download by submitting the below form
By GlobalData
Back to the meeting of minds in Rome. Berlusconi wants Fiat to commit to investing in Italy. He and others in Italy are alarmed at reports that the HQ for the company could be moving to the US. Marchionne would have told Berlusconi that Fiat has no chance of survival unless it is part of a global group/strategy (the six million units a year or you are history stuff). Chrysler – like it or not and it's not a name that many Italians would have an affinity for – is that essential partner for critical mass and 'we got it cheap' says a smiling Marchionne. But the details of Chrysler are not what Berlusconi wants to hear about, though he grudgingly accepts the industrial logic.
Marchionne lays it on thick about how Fiat needs to invest in Italy, that he has a modern and workable solution to Fiat and to its underlying problems with labour unions. It has to be, at times, more stick than carrot with the unions, he will have said. We have had to push, push, push the labour unions in order to get any movement on productivity. Fiat, naturally, leads the European and South American arms for this new and internationally competitive grouping with its clever industrial strategy on multiple brands with a winning international footprint. 'In the end, we will get the very best outcome for Fiat and for Italy'.
Berlusconi leans back in his big and rather luxurious leather chair. He likes what he hears: Fiat able to punch its weight on the international stage, and yet investing more in Italy. Yes, there's an American partner, but Marchionne also said that Chrysler is a cheap way in to the US market for Fiat. Headquarters can be exercises in semantics, Marchione knows (aware that the admin/design/engineering ops reflect where the real power is, but also that there are plenty of ways to head off potential political problems with symbolic gestures). It could be a question of skilful presentation, with the need to avoid the sort of remarks that got Schrempp in to so much hot water with DaimlerChrysler. Marchionne skips around the HQ subject, taking care not to offer guarantees. This is actually more like a merger of equals than that was; unlike DCX where a flushed with cash Daimler called the shots, here we have two financially weak players coming together to build something stronger.
It all sounds compelling, but then there's the nagging rub for Berlusconi. Fiat is an Italian industrial giant, one of the last. In this scenario for the future, Fiat Auto stops being an Italian corporate plaything for industrialists and politicians in Turin and Rome. Auburn Hills is going to become a lot more politically important. Chrysler is an American brand and one that the US government cares about enough to bail it out. Hang on, thinks Silvio, Marchionne could easily pass as an American (he has dual nationality – Italian and Canadian, and speaks English with what Europeans would view as an American accent). And Berlusconi momentarily wobbles over the thought that he is presiding over this monumental loss of national industrial face, being hoodwinked by the persuasive Marchionne. Fiat to be headquartered in the US? Preposterous.
Marchionne brings him down to earth. Companies must evolve or die, he says. Fiat would be in terminal decline without this lifeline. This is a much better situation for Fiat than that faced by Rover in Britain a few years ago, no? Generations of Italians in the future will thank us for preserving jobs here in Italy, for keeping Fiat in business, for keeping brands faced with extinction alive. We have to follow this path, it's this or failure, but Turin will always be the spiritual home of Fiat. Ownership structures must be developed as appropriate to maximise the opportunity that we can realise, maximise profit and ensure we can reinvest. No time to waste. He talks a very good game, Marchionne, as many a banker will testify.
Berlusconi fixes an intense stare on Marchionne. There's a long pause and then a very broad smile, like the one he has when his prospective party guests accept invitations. 'You make very good points, Sergio…I think we are in broad agreement. Just play up the Italian investment side of things, please, it helps us here. Now then, there's a place I know around the corner that does the most exquisite stuffed zucchini. Whaddya say? We could go on to a party afterwards?'
Marchionne pointedly checks his watch. 'Is that the time? Sorry Silvio, but I really have to bail. I have a 4am alarm for a flight to Washington, US government people and bankers to see – shyster loans [rolls his eyes] – and then I am in Auburn Hills for the rest of the week. Don't do anything I wouldn't! Ciao!'