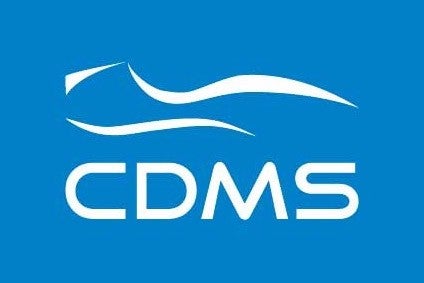 Regular readers will be aware we regularly publish global motor show debut lists. Motor shows might be on hiatus in most countries but, in China, they are back. This week we have a list of world premieres for this year's event in Chengdu (in the news today due to the US-China diplomatic spat). BYD Song Plus, Ora Good Cat and White Cat, Wey Tank 300 anyone? I can't help wondering, given some beauts from that land in the past (Bongo Friendee, Mighty Boy, Rodeo Bighorn, etc), whether Chinese automakers are taking English nameplate lessons from the Japanese.
Going on past experience, having known owners of single outlet dealerships, and large chains, news like this makes them shudder and stand by for the corporate edict of a costly, complete rebrand of the premises and everything in them. Toyota is introducing a new brand design in Europe with a reworked version of its brand logo and typography. It says the move signals a new era for the automaker as it transitions from a car company to a mobility company. "The new design has been developed for an increasingly diverse customer base that is coming to Toyota for an expanding range of mobility products and services, the new design language operates fluently across all digital and physical touchpoints," we were told this week.
"How does Mazda do it?", we asked this week. In a world of so many lookalike crossovers, SUVs and cars, the brand's models maintain a consistent, premium appearance. What's more, each is somehow distinctive while the interiors use imaginative shapes and well crafted materials to give a near-BMW feel. The CX-30 is the latest example of these things.
Our new and future model series continued looking again at BMW, this time, i EVs. BMW launched the i3 in 2013 but apart from the i8, not a lot subsequently happened for the i sub-brand. Now, with the just-announced iX3, i is being recharged, with quite a few other electric cars, crossovers and SUVs on the way. There is speculation about what replaces the i3 (likely in 2022) but so far, no firm news. The U11, U12 and U15 project codes are all rumoured. BMW will probably evolve the successor into an SUV as the public generally believes there should be a price premium for such vehicles compared to hatchbacks/sedans. Thus the provisional iX1 model name for this proposed vehicle. The rest is well worth your look.
We also polished up the crystal ball to eye Mini which has, so far, been relatively unscathed by the fall out from the COVID-19 crisis. Europe remains the brand's number one region, and here, sales fell by 35% during the first half of 2020 to 70,624 but only 26% in June. If a strong recovery gathers momentum in EU, EFTA and/or the UK from 2021 onwards, BMW's small car division could greatly benefit due to the models it has coming. China may also hold some promise, thanks to a new JV. Presently, all Minis sold in the PRC are imports, but even so volume there is decent, June deliveries numbering 2,656 (-10% YoY) and 13,742 for H1 (-21%).
At the opposite end of the scale – Rolls-Royce. Until COVID-19 hit, the premium marque was starting to perform at a level which BMW had demanded of it. Thanks to the addition of the Cullinan, sales exceeded 5,000 vehicles in 2019 compared to the previous record of 4,107 in 2018. With the Chinese economy back in expansionary mode, 2020 might not even be that bad a year for the luxury car maker. No matter what happens this year though, BMW is pressing on with funding for new cars and, rumour says, perhaps even another SUV. Might we even see the first EV from Rolls-Royce in the 2020s too?
Shake-up continues at Mercedes-Benz. As part of a cost-saving reaction to lower demand caused by the COVID-19 pandemic and a sharp deterioration in financial results, Daimler is rejigging plant model mix in North America. Mercedes-Benz will cease making the C-Class at its Tuscaloosa, Alabama, plant, leaving the factory to specialise in SUVs. The move is part of a focus on cost savings. Last week, the company announced preliminary hefty quarterly losses.
This week, it firmed up those results, reporting a widening Q2 loss amid sharply slower sales caused by the impact of the COVID-19 pandemic. However, the company also said it expects to generate an operating profit this year as demand in major markets recovers from the worst of the crisis. The results cheered investors and Daimler's share price rallied in early trading after the news. Assuming that the economic recovery continues in the second half of the year and that there is no new major wave of COVID-19 infections in its key sales markets, Daimler expects both group EBIT and the free cash flow of the industrial business to be positive in 2020, but lower than in the previous year. That prompted our analyst to take a deeper dive, concluding: Given the scale of the drop to sales this year, this set of results isn't too bad – particularly in terms of steps taken to preserve liquidity and also address the cost base. The company is refocusing investments to critical projects and has moved quickly to make capacity adjustments in its global production network that will reduce fixed costs in the long-term.
An interesting move was announced this week. Former Ford president of automotive, Joe Hinrichs, has joined the board of directors at WaveSense, a Boston based startup that uses ground penetrating radar to help self driving vehicles better understand and navigate road environments. Hinrichs has joined former General Motors CFO Chuck Stevens and former Continental chief technology officer Kurt Lehmann who are on the company's advisory board.
Tesla may be all over the news at the moment, thanks to its flamboyant CEO and a fourth straight quarter of profit, but overlook ye not Renault and its EV tiddler, the Zoe. Last year, Renault gave the Zoe – then six years old – a minor exterior makeover. More importantly, the interior was completely revamped and a bigger battery plus more powerful motor became available. These changes have greatly improved what was already one of the most appealing EVs available in the European region. Now, as a result of lavish government incentive programmes, sales are surging. With more than 11,000 ordered, June was a big month for Zoe sales and it's looking as though continued incentives in many countries – France and Germany in particular – will mean July was too. Over the first half of CY2020 Renault sold 37,540 examples of the Clio-sized hatchback, enough to make it Europe's best selling electric vehicle. An 1,100-unit UK fleet order, putting the car into multiple car-sharing hands to introduce brand, model and EV competence to potential new owners, surely won't hurt, either.
An eye on other markets: July so far is turning out to be a "month to remember for the Turkish automotive market" as the industry, brought to a standstill by the coronavirus pandemic, experiences some unprecedented vitality, local media said. High demand in the domestic market was followed by a significant rise in June on the back of the easing of strict coronavirus lockdown measures and cheap loan packages offered by public banks. Sector spokespeople said the high trend had continued this month and they also pointed an acceleration of exports and an increase in orders, and expect a roughly 10% surge in overseas sales compared to June 2020. Another boom is expected in September.
General Motors' job postings rebounded from 23 in May to 308 in June 2020 after remaining subdued for the past few months, according to GlobalData's Job Analytics Platform. While June's figures were noted to be the highest of all months during the first half (H1) of 2020, hiring post shutdown may not be all that easy for the company. Aurojyoti Bose, lead analyst at GlobalData, said: "Workers are likely to prefer to remain unemployed and claim the federal COVID-19 Aid (offering US$600 per week), along with additional state unemployment benefits. GM has also been facing a catch-22 situation, with labor unions asking to close plants in some states experiencing a spike in COVID-19 cases – all the while the company is feeling the pressure to increase production."
Jaguar Land Rover has now produced over 1.5m Ingenium engines as the UK based automaker celebrated its Wolverhampton Engine Manufacturing Centre (EMC) adding an additional MHEV diesel powertrain to the line. EMC produces a wide variety of the ultra-efficient Ingenium powertrains with three, four and six cylinders, petrol and diesel plus MHEV and PHEV variants for the Tata Motors-owned automaker's Jaguar, Land Rover and Range Rover models.
The UK government announced this week Ford had received a GBP625m loan facility from commercial banks with support from a GBP500m guarantee from the UK Export Finance (UKEF) department. UKEF will provide the guarantee under its Export Development Guarantee (EDG), a new facility launched that will support high value commercial lending to UK exporters. The loan facility will support its Dagenham engine export operations and product development activity at its Dunton site.
Have a nice weekend.
Graeme Roberts, Deputy Editor, just-auto.com