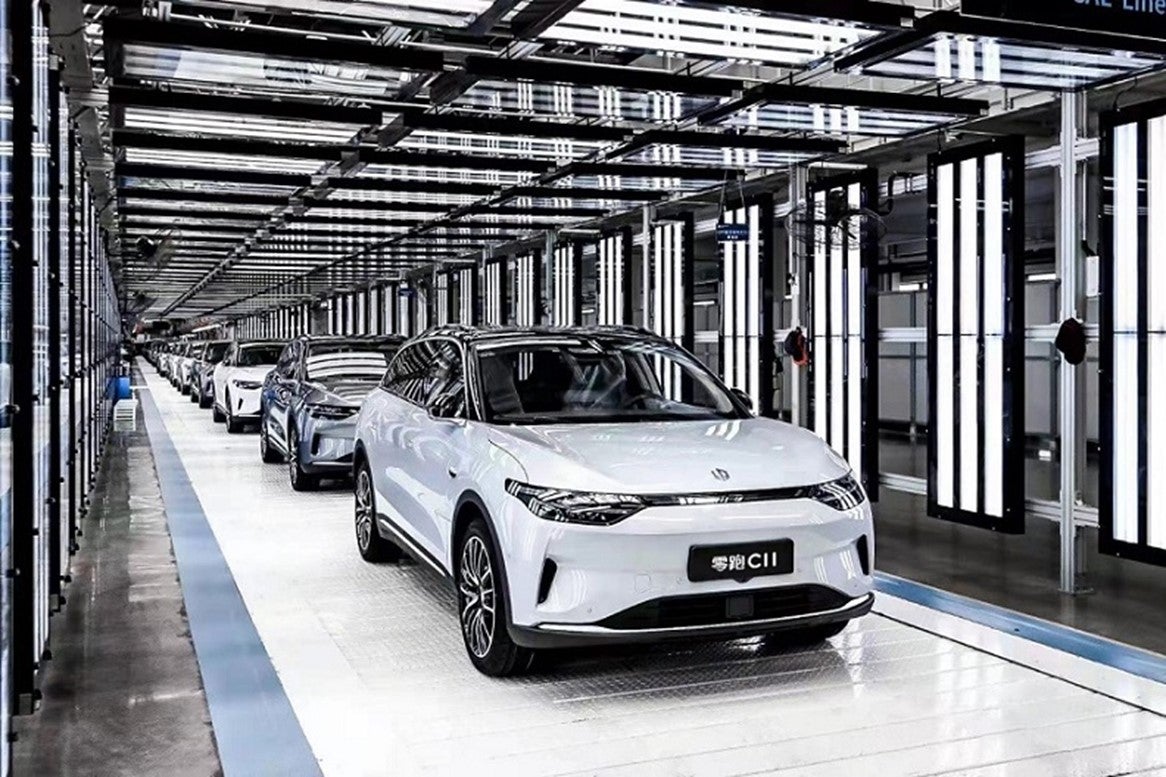 The slowdown in China's battery electric vehicle (BEV) market over the last year has had a significant impact on the country's developing industry, particularly among the less-established manufacturers and start-ups which have come under pressure from intensifying price competition as new brands and models continued to flood the market. Many start-ups have been busy trying to attract fresh investments to help scale up their operations and expand sales in their home market and overseas. The country's larger and better-funded BEV manufacturers, including BYD, Geely and offshoots of large state-owned vehicle manufacturers such as GAC Aion, have strengthened significantly over the last two years. These companies are also leading the industry's rapid expansion into overseas markets. Growth in China's new energy vehicle (NEV) market has slowed sharply from the fourth quarter of 2022, according to the China Association of Automobile Manufacturers (CAAM), particularly the BEV segment. In the first eight months of 2023 BEV sales increased by just 27% to 3.83 million units, after growing by 83% in 2022. Sales of plug-in hybrid increased by 85% in the same period after growing at twice that rate in the whole of 2022.
Astra PHEV
As emissions formulae, tax systems and sheer emotional attraction to fresh models each influence car sales in the Golf segment, electrification strategies remain in flux. VW's long-time class leader might still be number one across combined European markets but other brands keep attacking. Toyota, with the Corolla, decided on a same yet different formula to the one pursued by Volkswagen, namely no EV variant of its best seller. The difference is giving buyers a plug-in hybrid Golf but no hybrid – the opposite of what Toyota Motor Europe offers. Stellantis clearly looked closely for opportunities in the big-volume C segment before deciding on a PHEV-and-EV plan. The timing of the company's STLA Medium platform wasn't quite right for the Astra so it adapted EMP2, an IC-native architecture. This it has done this very well indeed. Enter the new-ish GSe, shorthand for a plug-in hybrid powertrain, with the Astra Electric recently complementing the PHEV.
Gigacasting a pain?
Initiated by Tesla back in 2020, the new gigacasting "megatrend" has now caught on amongst automakers such as Toyota and China's Geely, Nio and XPeng, fueled by the technique's putative benefits, as well as by increasing aluminium usage in light vehicles. The Aluminium Association and Ducker Carlisle's 2023 North American Light Vehicle Aluminium Content and Outlook study confirms that aluminium use will continue to grow in the automotive market through the end of the decade, driven by light-weighting and the accelerating electrification of vehicles. Aluminium usage has now surpassed 227kg per light vehicle in North America and 180kg per vehicle in Europe. These new casting technologies, spearheaded by companies such as LK Group, Bühler and Haitan, have even caused the likes of JFE Holdings – Japan's second-biggest steelmaker – to worry about repercussions for steel consumption amongst automakers. "The amount of crude steel used will obviously decrease," President of JFE Holdings, Koji Kakigi, told reporters in the summer, describing gigacasting as a "very big problem". Wolfram Volk, a specialist in metal casting, told Just Auto that technological problems must be solved before automakers can establish the economic viability of gigacasting.
UK ICE ban and subs
How well do you
really

know your competitors?

Access the most comprehensive Company Profiles on the market, powered by GlobalData. Save hours of research. Gain competitive edge.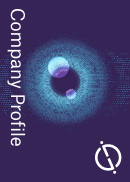 Company Profile – free sample
Thank you!
Your download email will arrive shortly
Not ready to buy yet? Download a free sample
We are confident about the unique quality of our Company Profiles. However, we want you to make the most beneficial decision for your business, so we offer a free sample that you can download by submitting the below form
By GlobalData
The UK government recently announced a decision to postpone the ban on new ICE cars from 2030 until 2035. How will this impact subscription business models? The UK government's recent decision to delay the ban on the sale of new petrol and diesel engine cars from 2030 to 2035 has proven controversial. Indeed, the decision came as a surprise for many within the industry who were planning towards the 2030 deadline. One section of the industry which stands to be impacted is the subscription segment, where many are usure whether this announcement will bolster or undermine EV subscriptions. We spoke to Toby Kernon, CEO of Wagonex, to discuss his thoughts surrounding the announcement as well as to touch on what this means for the company.
Capacity sought
Anyone got a bit of capacity spare? Fisker, which contracts Magna Steyr to build its Ocean luxury electric SUV, is after more factory space. It reportedly is in negotiations with five carmakers over a contract to secure additional production capacity. Chief executive Henrik Fisker said: "We have two cars that are almost ready. We can bring them to market fast – we just need the capacity." He was in negotiations with five "traditional car companies".
Capacity found
Polestar, Geely Group and Renault Korea Motors (RKM) have reached an agreement for the production of Polestar 4 vehicles at RKM's plant in Busan for North America and South Korea. Stephane Deblaise, chief executive officer of RKM, said: "Polestar 4 will be the first full electric vehicle produced in Busan plant." Thomas Ingenlath, Polestar CEO said: "We're very happy to take the next step in diversifying our manufacturing footprint together with Geely Holding and Renault Korea Motors. With Polestar 3 ontrack to start production in Chengdu, China in early 2024 and in South Carolina, US, in the summer of 2024, we will soon have manufacturing operations in five factories, across three countries."
Bust battery maker snared
Proterra and Proterra Operating Company are in a voluntary Chapter 11 bankruptcy process in the US and Volvo Group has been selected as the winning bidder in an auction for the business and assets of the Proterra Powered business unit at a purchase price of US$210m. The transaction is subject to approval by the US bankruptcy court. Closing, expected early in 2024, will be subject to merger clearance and other conditions. The assets to be acquired include a development centre for battery modules and packs in California and an assembly factory in South Carolina.
Swiss tax EVs
The Swiss government has announced that from 1 January 2024, electric vehicles (EVs) will be subject to automobile duty. It said its aim was to redress the shortfalls in tax receipts and secure deposits for the motorway and transport fund. EVs have been exempt from Switzerland's Vehicle Duty Act since its introduction in 1997. The law levies a 4% registration duty on passenger vehicles (and commercial vehicles) imported. The duty is levied on the import price, rather than the final sale price. The government estimates that an additional tax revenue of 2 billion Swiss francs ($2.2 billion) to 3 billion francs per year will be generated following the removal of the tax exemption.
Korea imports slow
Sales of imported light passenger vehicles in South Korea fell 16% to 21,329 units in October 2023 from 25,363 units a year earlier, according to the Korea Automobile Importers & Distributors Association (KAIDA). The data did not include some non-affiliated brands, including Tesla. The market continued to weaken amid sluggish consumer spending following the sharp interest rate hikes by the central bank in the last year, from 1.25% to 3.5% currently. Imports are also coming up against stronger competition from domestic brands, including Hyundai's luxury Genesis unit. Sales by domestic vehicle manufacturers declined 2% to 117,622 units last month. In the first 10 months of the year, import sales were 3% lower at 219,071 units from 225,573 in the same period of 2022, with German owned brands accounting for 75% of the total.
UK pushes autonomous
In his first speech as monarch to Parliament this week, King Charles announced plans for new legislation for automated vehicles. According to a briefing document from Downing Street, the Automated Vehicles Bill will "unlock a transport revolution" and "cement" the UK's position as a "global leader" in the industry. It is one of 21 bills that the government says will be a priority over the next year. The introduction of self-driving cars will reduce costs, injuries, and fatalities, it is claimed. It will also, the UK government believes, boost productivity and empower people. Between 2018 and 2022, the UK self-driving vehicle sector generated GBP475m of direct investment and 1,500 new jobs.
Toyota tally
Toyota Motor Corporation (TMC) has announced it has reached a cumulative global production total of 300m cars. These include production numbers for September 2023. There were 180.52m cars produced domestically, and 119.6m produced abroad (as of end September 2023). The model with the highest total production is the Corolla, with the Corolla series achieving cumulative global production of 53.399 m (September 2023).
Clean GM magnets
GM and Niron Magnetics have completed a strategic partnership agreement to co-develop clean earth magnet motor technology which can be used in future GM EVs. GM Ventures has also made an investment in Niron which will join the ranks of its 30-plus portfolio companies. The investment will support the scaling of Niron's manufacturing and commercialisation of their sustainable magnets. "GM invented rare earth permanent magnets nearly 40 years ago, and now we're working together to bring the next generation of automotive magnet technology to market," said Jonathan Rowntree, CEO of Niron Magnetics. GM said EV motors are a key element of its Ultium platform and magnets present a great opportunity to reduce cost and environmental impact compared to traditional magnet materials while localising the EV supply chain in North America.
Cruise recall
GM's robototaxi unit Cruise has announced it will recall all its 950 cars so it can update software following an incident involving a Cruise AV in October this year. In documents filed to the National Highway Traffic Safety Administration (NHTSA), Cruise said its AV post-collision response could "increase risk of injury", referring to the Collision Detection Subsystem. This may cause an AV to attempt to pull over out of traffic following a collision, instead of remaining stationary. In October, a pedestrian in San Francisco was struck by a hit-and-run driver and was subsequently thrown into the path of a Cruise AV, which then dragged the person.
Honda profit
Honda has reported operating profit for the first six months (fiscal year to 30 September) up by 243.1 billion yen to 696.5 billion yen (+53.6% versus the same previous year period). Operating profit margin was 7.2%, up from 5.6%. The gain to profit reflected much higher sales – on improved availability, especially in the US – and currency effects (weak yen vs dollar). In the April-September period, Honda sales in Japan were up to 257,000 units (+1% versus H1 2022) and in the US up to 686,000 (+49% vs H1 2022). However, Honda sales in China were down 13% on last year at 611,000 units. Honda blamed expansion of the NEV market in China and intensified price competition for the China reversal.
Nissan too
Nissan has posted a set of highly positive quarterly and first half results, with profits boosted by higher revenues and a weaker yen. First half revenues were up 30% year-on-year to 6,063 billion yen with operating profit doubled to 336.7 billion yen. Although sales volume in China declined due to intensifying competition and the accelerated transition to new energy vehicles led by local brands, sales in other regions increased significantly year on year, Nissan said. The increased revenues and operating profit were driven by higher year-on-year consolidated unit sales. In the quarter to the end of September, consolidated net revenue was 3.1457 trillion yen (almost 25% ahead of the prior year period), with consolidated operating profit of 208.1 billion yen (versus 91.7 billion yen in Q2 2022), representing an operating profit margin of 6.6%. Nissan has revised upward its full-year forecast for fiscal 2023.
Have a nice weekend.
Graeme Roberts, Deputy Editor, Just Auto