Lively discussions of late on the relative merits of battery-electric vehicles, plug-in hybrids, range-extenders, and so on. And while there are commendable features of all the systems, I keep on coming down on the side of the range-extender as the right way forward.
In fact, the only surprise is that it's taken so long for one to be commercialised. The first US-built pre-production Chevrolet Volt rolled off the line this week – yet the Series Hybrid concept – for that's what it is – has been around for a lot longer. Diesel-electric locomotives, for example, are Series Hybrids – albeit on a much larger scale.
As for cars, ever since GM unveiled the Volt/Ampera, I've been having a serious bout of déjà vu. I've seen something very similar before – at one of the Tokyo Motor Shows in the 1990s. Google turned up a blank, so only one thing for it. Don the protective clothing and hard hat and venture into the Coolbear garage, where old press kits, magazines and brochures go to die – or at least have a lengthy sleep.
Sure enough, after some concerted rummaging, I found what I was looking for. Details of a long-forgotten concept, the Daihatsu DASH 21. From longer ago than I'd thought too – it was shown at both Frankfurt and Tokyo in 1993. And we wrote about it in issue 1 of Automotive International magazine, the just-auto of its pre-internet day, which I used to edit.
"Daihatsu has developed a hybrid vehicle which can travel long distances without the need of battery charging stations," said the AI report. "It has its own powerplant, a three-cylinder 660cc petrol engine, which recharges the electric batteries, overcoming the problem of low range."
Neat, isn't it. Well packaged, with a lot of cabin and not a lot of engine bay. Technically, it's pretty much the same as the Volt/Ampera. The generator engine, mounted at the rear, runs at a constant speed, and only starts when the battery charge is running low. This gave it a range of 450km. An electric motor drove the front wheels.
How well do you
really

know your competitors?

Access the most comprehensive Company Profiles on the market, powered by GlobalData. Save hours of research. Gain competitive edge.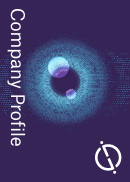 Company Profile – free sample
Thank you!
Your download email will arrive shortly
Not ready to buy yet? Download a free sample
We are confident about the unique quality of our Company Profiles. However, we want you to make the most beneficial decision for your business, so we offer a free sample that you can download by submitting the below form
By GlobalData
DASH stands for Daihatsu Autocharging Series Hybrid, by the way. The '21' presumably referred to the impending new century, by which time we'd all be driving one. "The DASH 21 features technology which is close to being used on mass-production vehicles," the report concluded.
Close, but no cigar. Seventeen years later and we're still two years off being able to buy an Opel/Vauxhall Ampera. So what forced this technology into the car park for more than a decade? A couple of reasons, perhaps. Firstly, a series hybrid would not be classified as a Zero-emissions vehicle – and in the mid-'90s, the strict dogma of the California Air Resources Board was what drove automakers' decisions on electric cars.
CARB wanted a percentage of auto sales to be ZEVs – and threatened to ban automakers that didn't comply from selling cars there at all. So everyone made battery-electric cars – even though the battery technology du jour wasn't up to the job. Hence farcical cul-de-sac projects such as the GM EV1.
Secondly, of course, Daihatsu is part of Toyota – and Toyota had its own ideas of where to go on hybrids. Perhaps the parent company didn't want to be upstaged by its subsidiary? A case of 'not invented here' syndrome? Around the time the DASH 21 was revealed, Toyota set up its own project called G21, to develop a 21st century hybrid. Two years later, the prototype Prius was shown at Tokyo. DASH 21 was, er, dashed.
It's interesting to think where Toyota might have gone with the series Hybrid idea if the G21 team had picked it up instead of the far more complex but more conventional is use Parallel Hybrid system of the Prius. Although the Prius captured the imagination and defined "green" motoring over the past decade, it's not really as radical as it thinks it is. Imagine a third-generation Series Hybrid with a decade and a half of development…
Series Hybrid offers so much more potential, especially when it comes to the technology that can be employed for the range-extender generator. As well as small conventional petrol engines, we've seen a small Wankel rotary engine on the Audi A1 E-Tron concept. And Jaguar, which is also working on range-extenders, is considering using a small gas-turbine engine – basically a tiny jet engine – to act as generator.
These engines can run on different fuels – ethanol, or natural gas, for example, making for near-zero emissions. Cleaner even, if you factor in power generation, than battery-electric vehicles (or coal-fired cars, as they've recently been called!). Time for automakers to make up for lost time.
Mark 'Coolbear' Bursa