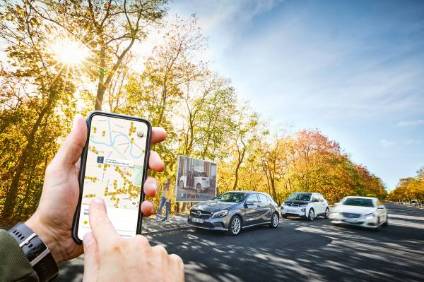 Recent reports emanating from the German newspaper Handelsblatt suggest that the two fierce rivals, BMW and Mercedes-Benz, are exploring developing the next generations of their compact cars on a shared architecture. Just five years ago this would have been unthinkable. The two, along with Audi, were engaged in a race to be the pre-eminent premium automaker in the world. As well as engaging in model proliferation up and down the segments, and creating multiple new ones (compact crossover coupe anyone?), the pair were being aided and abetted by rocketing growth in China and the retreat of mass market brands from key segments in Europe.
Now, while growth and profitability are still available to the pair, the reality of the emerging mobility scene may be beginning to dawn on even the might of BMW and Mercedes-Benz. Simply, even with their respective margins of 9-10% on annual revenues approaching EUR90bn (BMW Automotive Segment) and EUR100bn (Mercedes-Benz Cars), the cash they require to compete in the future may not be there because of their comparable lack of scale. Audi, the pretender to their throne, has the volume of VW to look after it. Mass market brands in the US market are in the midst of a light truck bonanza that's helping pay for their future investments. Meanwhile, BMW and Mercedes-Benz are having to support a full vehicle line, and globally, on volumes of around 2 million a year each. What's more as premium brands they have to be seen as technology leaders and can't afford to be seen as investment laggards.
The investments required can't be paid for by squeezing more from customers.
The investments required can't be paid for by squeezing more from customers – there will have to be some loss-leaders to trigger early adopters and movement up the 'S-curve' – although the pair are not exactly shy when it comes to option pricing. Additionally, with Moore's Law reportedly having broken down in the past few years, cost reductions in electronic content can no longer be relied upon to come to the rescue.
The pressure to invest in the future of the automotive industry is like no other time since its inception. For each of the elements of CASE it's a do or die investment in the eyes of investors. Already, Daimler and BMW have embarked on a shared mobility strategy, finalised in December 2018, which has included merging their rental businesses Car2Go and DriveNow as they clearly see the writing on the wall.
The report from Handelsblatt suggests the mobility venture is not enough. If BMW and Mercedes-Benz really are thinking of sharing platforms in the future, it's an act that sets a precedent with the two companies- all bets would be off as to how far they're willing to go – and it's something that sure to set the hares running in the rest of the automotive industry.
See also: BMW Group and Daimler win approval for joint mobility company