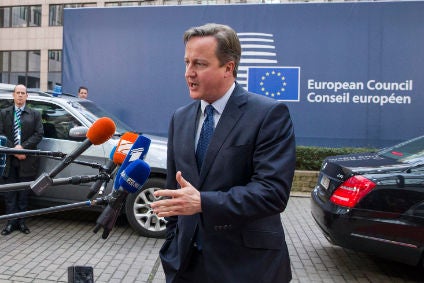 It would be fair to say that fear and trepidation abounds here in the UK this day as, after the polls were proved wrong (again), we learned in the early hours of Friday (24 June) just over half of those who turned out to vote yesterday opted to 'leave the EU' starting a process dubbed 'Brexit' that will take several years and has already taken the (voluntary) scalp of our prime minister. Cue much wailing and gnashing of teeth, hyperactive round the clock TV coverage, pundit soundbites galore and much social media hissy-fit throwing (most of the latter from the 'Remain' camp). So, let us soothe the fevered brow a little.
One of England's best known and loved automakers (yes, I know Jaguar Land Rover is 'foreign owned', Facebook ranters), has already said, quite simply: "…today is just business as usual…."
"We are a British business with a strong manufacturing base in this country, we call Britain home and we remain committed to all our manufacturing sites and investment decisions," the Tata Motors-owned luxury car maker said. "We respect the views of the British people and in line with all other businesses, Jaguar Land Rover will manage the long-term impact and implications of this decision: nothing will change for us, or the automotive industry, overnight. Europe is a key strategic market for our business, comprising 20% of global sales, and we remain absolutely committed to our customers in the EU."
Meanwhile, we, in the form of our economist-by-trade head of automotive and just-auto editor, Dave Leggett, have attempted, with acknowledgement that, like the numerous stay-or-go arguments lobbed back and forth during the Brexit campaign, much is still just speculation, to answer the question: What does 'Brexit' mean for the auto sector? Key takeaways? "There are two main impacts for automotive companies to be concerned about. Firstly, there is the general impact on the UK economy, principally what happens to GDP and also what happens to the UK's currency. And secondly, there is the question of trading relationships between the UK and the remainder of the EU." Enjoy.
JLR's measured response reminded me that, as well as several engine and vehicle making plants not far away from me here in England, and one planned for Slovakia, it also has factories outside the EU such as the Chinese joint venture making Evoque, assembly plants in India (Tata) and Brazil and various other small KD operations in markets where local build is fiscally favourable. Not to mention healthy sales in the NAFTA region, growing volume in China and many other markets – there are few places where Land Rover and Range Rover are not well known, Jaguar perhaps a little less so.
We had good news just today from JLR's newly established South American build base, Brazil, where export demand has boosted GM, Ford and Renault Brazil recruitment. Brazil is Exhibit One for a volatile market and we have covered its ups and downs for years now. I come from a similarly volatile market (which lost an entire KD assembly industry and associated supply chain) which is why I am largely ignoring today's Remain doomsayers – in my long experience what goes down eventually comes up again. Just different, maybe.
Away from the politics, we have published our latest management briefing, on electronic suspension, and we learned PSA will assign a new model to Rennes and speculate on which model this might be. The industry's current scandals rumbled on with news VW's ex-CEO is under investigation while fuel economy test rigging at Mitsubishi Motors led to downward revision of forecast sales and profit.
A tumultuous but, as always, interesting week. Have a nice weekend.
Graeme Roberts, Deputy Editor, just-auto.com