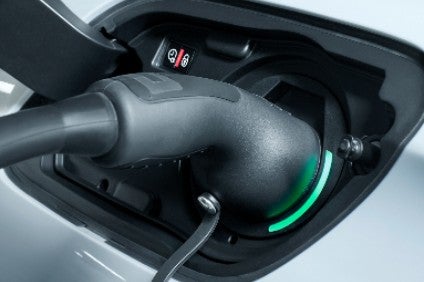 Analysis is a key part of the just-auto offer so it might pay to start this week with mention of a report by one of our, er, analysts on the Thai plug-in hybrid industry.
I have to admit that, apart from the fact that the battery pack always seems to make the spare wheel an itemus disappearus (I hate those compressors with a bottle of gunk as they're no good for anything but a simple puncture repair; if the tyre is damaged you're usually screwed till roadside recovery looms into view), I rather like PHEVs. Relatively fast recharge time, even from a standard UK 17-amp, three pin outlet, 30km of range (which gets me full electrically anywhere I need to go in town and to the office and halfway back (all the way if I can plug into the boss' fast charger during the day) and no 'range anxiety' once the 'lecky runs out. I'm still hearing too many horror stories about non-functioning charge points or non-EVs parking in charge bays. Hopefully moves like this – announced just today – will alleviate that.
Back to our analysis: The Thai government is expected to announce an overhaul of its Eco-Car programme in the coming weeks, as it looks to exploit growth opportunities in new segments of the automotive industry. It is looking, once again, to steal a march in its neighbours – this time by targeting regional opportunities for electric vehicles and plug-in hybrids. The government has claimed mixed success over the last decade with its Eco-Car programmes. The first phase was launched in 2007 and attracted five vehicle manufacturers. In exchange for generous tax incentives, Nissan, Honda, Mitsubishi, Suzuki and Toyota committed to produce at least 100,000 units annually within 5-8 years. That programme has since been succeeded by a more ambitious one. Now the government, recognising that automotive technology evolves rapidly these days along with changing consumer priorities, has decided to allow automakers to include new electric and hybrid vehicle models into their Eco Car production quotas. The change of policy will also help improve the chance of success for the multitude of Eco Car projects. For the many automakers struggling with how to meet their production quotas, the additional flexibility was welcome news.
An interesting interview: In the UK, a team of data scientists, software coders and mathematicians works on a product utilising automotive warranty data that it claims can predict automotive parts failures by make and model. We visited their Swansea offices to find out more. The UK- and Ann Arbor-based firm says its predictive methodology can accurately predict component repairs and replacements when vehicles have been in service for 90 days, one year, two years, three years or longer.
On the news front, many eyes were drawn to Tata Motors' Jaguar Land Rover saying it had placed contracts worth over GBP4bn with UK suppliers for production of the redesigned Evoque unveiled in London last week. That was a "testament to JLR's continued confidence in the competitiveness of its domestic suppliers", the automaker said, after spending GBP1bn on the full redesign. Let's hope it sells as well as its predecessor, world wide, which was like hot cakes.
A week ago we reported French newspaper Les Echos suggesting while PSA Group and Toyota would continue to collaborate in light commercial vehicles they were planning to end their joint venture in the Czech Republic which manufactures small cars. The Kolin plant currently builds the Toyota Aygo, Peugeot 108 and Citroen C1. Neither manufacturer had confirmed the report which suggested Toyota would buy out PSA's share of the venture and production of the vehicles at the 300,000 unit pa plant would end in 2021. Came today and guess what? Toyota and PSA said they were resetting their collaborative relationship in Europe so that PSA exits the Czech joint venture making small cars and they ramp up their collaboration in light commercial vehicles. The main changes are that PSA will supply a compact van (C-Van) to Toyota from its Vigo (Spain) plant and Toyota will buy out PSA's share of the TPCA joint-venture operations in Czech Republic. Toyota said, however, that it would 'maintain current production for both companies' at the Czech plant. From end 2019, PSA will start the supply to Toyota for sale in Europe a C-Van from its Vigo plant (Spain).
The Los Angeles auto show was on again this week – the city suffering the brutal 'fall' chill of around 20C – and, as usual, we had a full debuts list. I picked out a few highlights such as Lincoln's new Aviator – more China-centric now, for reasons you'll read – and also Kia's lovely new Soul with its EV heart, now much improved but still recognisable as such.
While on EVs, Volkswagen is deciding where to locate a new factory in North America to build electric vehicles for the US, the German automaker's new head for the Americas has said. Scott Keogh, newly appointed Volkswagen Group of America CEO, said a new plant was needed to build a VW brand vehicle yet to be revealed, priced between IS$30,000-$40,000, that is due in 2020. "We are 100% deep in the process of 'We will need an electric car plant in North America' and we're holding those conversations now," Keogh said at the Los Angeles motor show. Haven't they come a long way since retreating from the Westmoreland, PA, Rabbit plant with tails between German legs?