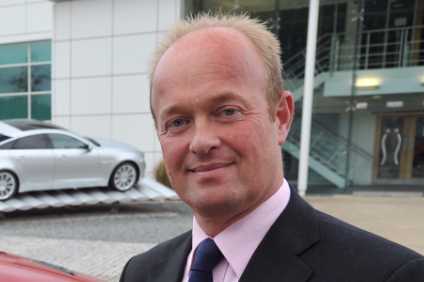 The debate on air quality in cities has become unhelpfully fixated on diesel cars that are a small part of the overall problem, according to Jeremy Hicks, Managing Director of Jaguar Land Rover UK.
Hicks told the SMMT's International Summit that the debate over diesel cars risks overlooking greater sources of harmful emissions such as domestic gas consumption and wood burning stoves. He also maintains that modern diesel cars that meet the EU6 standard are as clean as petrol cars and that the problem of a decreasing number of pre-2009 built cars in the fleet is dwarfed by the contribution to road transport emissions from commercial vehicles.
"To say that banning diesel cars will solve the air quality problem is like saying that we can end alcoholism by simply banning beer."
"If we are serious about air quality in our cities, we need to ask more profound questions than just, what are we going to do about diesel cars?, " he says. "To say that banning diesel cars will solve the air quality problem is like saying that we can end alcoholism by simply banning beer. There are other sources of both problems. Domestic gas consumption is estimated to account for a third of NOx produced in inner London. What are we going to do about that?
"If air quality is to improve, the vision has got to be broader and the focus sharper than simply looking at the private motorist. Road transport is a part of the problem, but within road transport, the part played by buses, taxis and trucks is greater than that of private cars."
Hicks maintains there are two things that get confused in the public debate: global warming and air quality.
"To put it simply, CO2 is bad for the planet and NOx and particulates are bad for our health. We need to educate people so that they can start to make informed choices. At the moment there is real confusion where there needs to be clarity." Hicks wants people to make choices based on good information that they can understand.
How well do you
really

know your competitors?

Access the most comprehensive Company Profiles on the market, powered by GlobalData. Save hours of research. Gain competitive edge.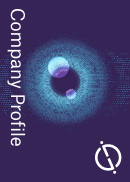 Company Profile – free sample
Thank you!
Your download email will arrive shortly
Not ready to buy yet? Download a free sample
We are confident about the unique quality of our Company Profiles. However, we want you to make the most beneficial decision for your business, so we offer a free sample that you can download by submitting the below form
By GlobalData
Hicks said that JLR commissioned a survey of motorists that found half thought that road transport was mainly responsible for urban pollution. "That's just not true. Commercial and household properties produce more than half of the particulates that pollute our cities.
"More than half of the drivers we spoke to do not know what the EU6 standard means. A third don't know whether the CO2 emissions we want to curb should be attributed to petrol or diesel engines – and that's the same when it comes to NOx.
"So the tough choice consumers face in terms of cars boils down to this: you can choose diesel to help fight global warming or petrol for better air quality. Think about that while eating a burger or steak. The average cow emits the equivalent in methane over a year of the CO2 emissions from a petrol engined car driven over nearly 8,000 miles."
Hicks also pointed out that the auto industry has worked hard to reduce harmful emissions from vehicles. "We in the auto industry are proud of our record in reducing emissions from vehicles over the last decade. Over the last ten years we have cut CO2 by a third. We all know why there was that big shift to diesel and why governments have encouraged it. It was to ensure that the automotive industry played its part in preventing global warming. And we have. We, as an industry, have invested in the environment as much as anyone else."
Hicks described an industry heavily committed to more efficient powertrains, electrification and zero waste manufacturing as well as using renewable energy for power. And there has been a major shift in diesel technology to meet tougher European emissions standards. "We all know that particulates are bad and that's why we have cut those emissions from our vehicles by 95% – yes, 95% – over the past decade, since the introduction of diesel particulate filters.
"The impression being given is that the way to improve air quality in our cities is to ban diesel cars. It's not quite that simple. The diesel cars that the industry produces today are comparable with petrol ones in terms of the NOx and particulates that they emit. There has been seismic shift in diesel technology and the engines meet those EU6 regulations that half the drivers haven't heard about. No-one in London or Stuttgart – where bans are being suggested – believes that vehicles that meet EU6 standards should be banned, but that's not the impression being given and false impressions create confusion.
"If you care about air quality in our cities there really is nothing wrong with buying a modern diesel car. For private users the real issue is EU4 diesel and before, the last of which were produced in 2009."
"If you care about air quality in our cities there really is nothing wrong with buying a modern diesel car. For private users the real issue is EU4 diesel and before, the last of which were produced in 2009.
"Why is this debate so focused on the private motorist? If we were to remove all diesel cars from the streets of London, what would the impact be? Clean air? Research shows that private diesel drivers are responsible for 11% of the problem. And the new, modern diesel owners don't really belong to that group. Trucks and vans produce 17% of NOx emissions, buses and coaches, 10%, and then there's the London cab."
Forget diesel scrappage, renew the bus fleet
Hicks said that rather than spending on a diesel scrappage scheme for private cars, the funds might be better spent renewing London's bus fleet. "The truth is that the car manufacturers and the owners of the new cars that we produce are only a part of the problem. In terms of transport we need the buses and taxis, and the local authorities that buy the licences, to step up to the plate, too. Plans for them to reduce NOx and particulate emissions to zero by 2025 would cut the problem for road transport by 80%. Now that would be real progress.
"If we, as a society, are truly serious about air quality, then we need to focus on all the factors that drive this issue. And then we might start addressing the fact that particulates emitted from domestic and commercial properties are more than four times as many as come from road transport."
Dark side of domestic wood burners
Hicks noted that the particulates contribution from domestic wood burners in the UK is growing. They accounted for 17% of PM2.5 particulates in 2013, only marginally less than the 18% ascribed to road transport.
"You can imagine the well meaning Londoner deciding not to buy a diesel car for environmental reasons as they sling another log into the wood burning stove and thinking they are returning to nature. They're not – they are doing harm and they are oblivious to what they are doing.
"The British Medical Journal estimates that each wood burning stove costs thousands of pounds a year in health costs. They say that solving the wood burning stoves problem could generate more benefits for less cost than solving the problem of diesel emissions."