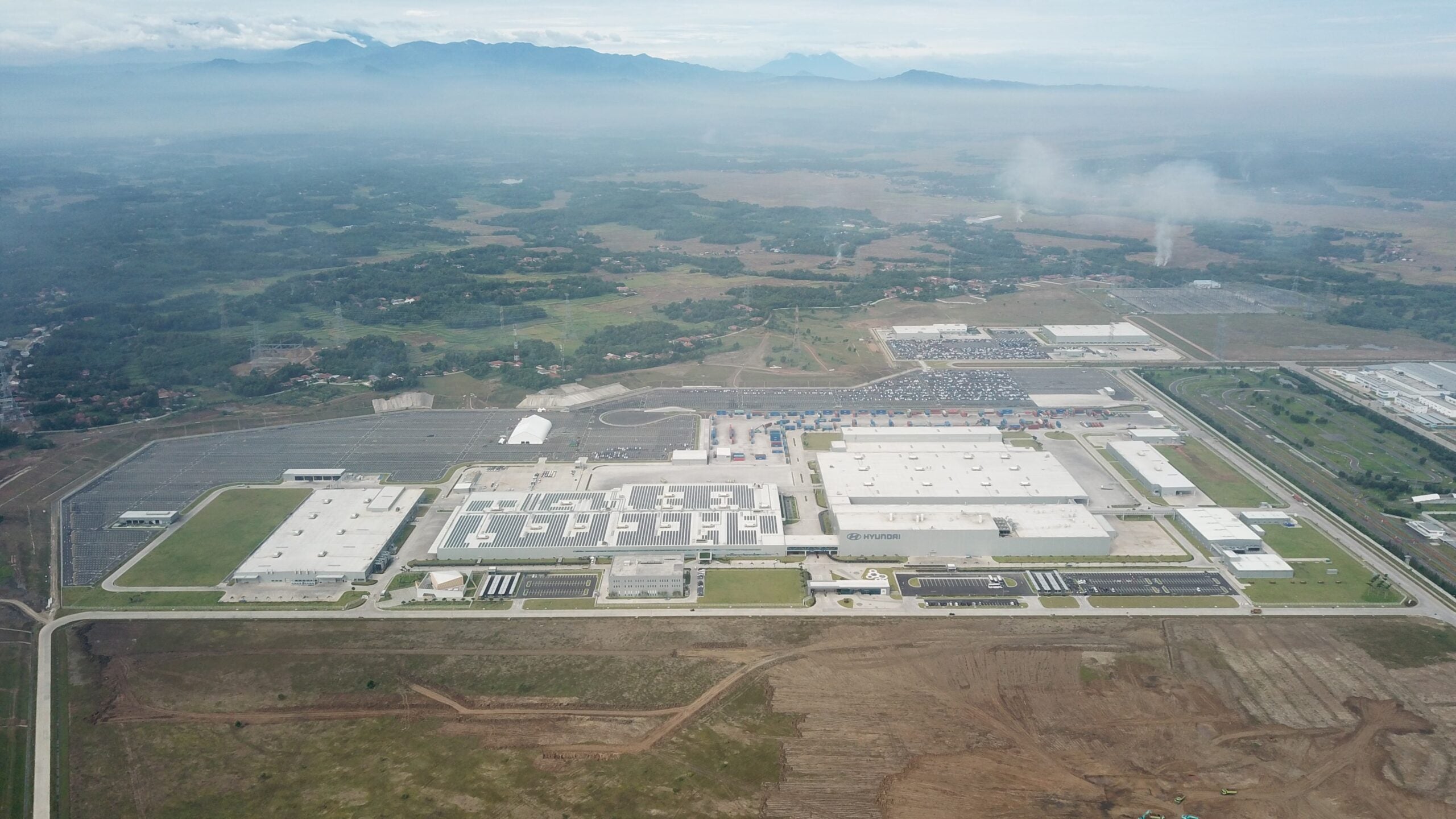 Hyundai Motor has completed its first manufacturing plant in Indonesia with annual production capacity of up to 250,000 units per year.
The plant is the Korean automaker's first factory to produce battery electric vehicles (BEV) in southeast Asia, beginning with the Ioniq 5.
It will also build so-called 'strategic models' including the Creta and Santa Fe SUVs and a newly developed multi-purpose vehicle (MPV) model designed for local markets.
The plant is located in the Deltamas industrial complex near Cikarang, 40km (25 miles) east of the capital Jakarta.
The opening followed Hyundai signing a memorandum of understanding (MOU) with the Indonesian government to build and operate a local manufacturing plant that would become Hyundai's manufacturing centre for southeast Asia.
Last December, Hyundai completed construction of the factory with initial capacity for 150,000 units.
Planned investment is US$1.55 billion and capacity will be increased to 250,000 units.
"Hyundai Motor Manufacturing Indonesia exemplifies the company's commitment to sustainable development and vision of 'Progress for Humanity'," the automaker said in a statement.
"This can be seen in the use of environmentally friendly technology, such as solar panels that can meet part of the plant's electrical needs. In addition, [we plan] to use environmentally friendly water-based paints in the vehicle painting process."
"Joko Widodo, president of the republic of Indonesia, said: "I hope that this [Ioniq model] will become an important milestone in the development of Indonesia's electric vehicle ecosystem and to further accelerate the electric car ecosystem that is more advanced."
"Indonesia is a key hub for Hyundai Motor's future mobility strategy. This plant will play a key role in the automotive industry and specifically in the field of electric vehicles," said Chung, executive chair of Hyundai Motor Group.
"Hyundai will keep contributing to the establishment of the electric vehicle ecosystem in Indonesia through the battery cell plant currently under construction. This will further help support Indonesia to play an important role in the global landscape. We hope Hyundai's future technology will be the foundation of greater collaboration with Indonesia."
The Indonesian government is spearheading expansion of the EV ecosystem with measures such as converting 130,000 government vehicles to EVs by 2030.
Hyundai Motor is committed to helping to support this vision to build a robust EV ecosystem.
The Ioniq 5 is Hyundai's first dedicated BEV model produced in southeast Asia. That model and the Kona Electric, accounted for 87.3 percent of EV sales in Indonesia in 2021.
The company and LG Energy Solutions are building a battery cell factory in Karawang targeted for completion in the first half of 2023 and production start in 2024.
The factory will support Indonesia's EV transition with a supply of sustainable EV batteries which will be used in EV models produced in the new Hyundai car plant.
Hyundai will also produce the Santa Fe in Indonesia in "the first half of 2022".
Hyundai has 100 dealerships in 40 cities throughout Indonesia.
Vehicles from the new plant will be offered on a build-to-order (BTO) basis, allowing customers to choose product specifications when ordering which in turn lowers automaker and dealership inventory costs.
A click-to-buy online platform allows customers to carry out all stages of the vehicle purchase without visiting a dealer.
MyHyundai Indonesia offers a mobility membership platform.