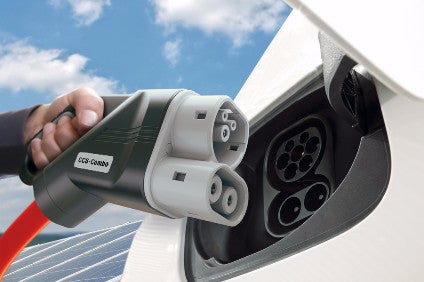 Blink Charging announced the rebranding of EB Charging to Blink Charging UK following its acquisition in April 2022.
The rebrand provides Blink with a significant visible footprint of 1,225 chargers in the United Kingdom and Ireland.
"The market opportunity in the United Kingdom and Ireland is substantial and was a significant factor in our consideration for the EB Charging acquisition," said Michael Farkas, founder and CEO of Blink Charging.
"While overall vehicle sales in the United Kingdom are slow, EVs outpaced expectations, accounting for nearly 17% of new vehicle registrations last year. The acceleration of EV adoption demands the EV charging infrastructure to support it."
Blink acquired EB Charging in April 2022 due to its reputation as an established and well known EV charging infrastructure company with a proven track record of success. It has developed a reputation for providing EV charging services to 50 councils as well as to an extensive list of private clients, NHS healthcare trusts, universities, and fleets.
"Miko de Haan, managing director Europe, said: "Bringing these two EV charging leaders together… allows them to be more responsive, faster, and better equipped."
The rebrand to Blink Charging UK includes an updated look to the existing EB Charging branded chargers, an updated look to the EV driver mobile app and a refreshed website.