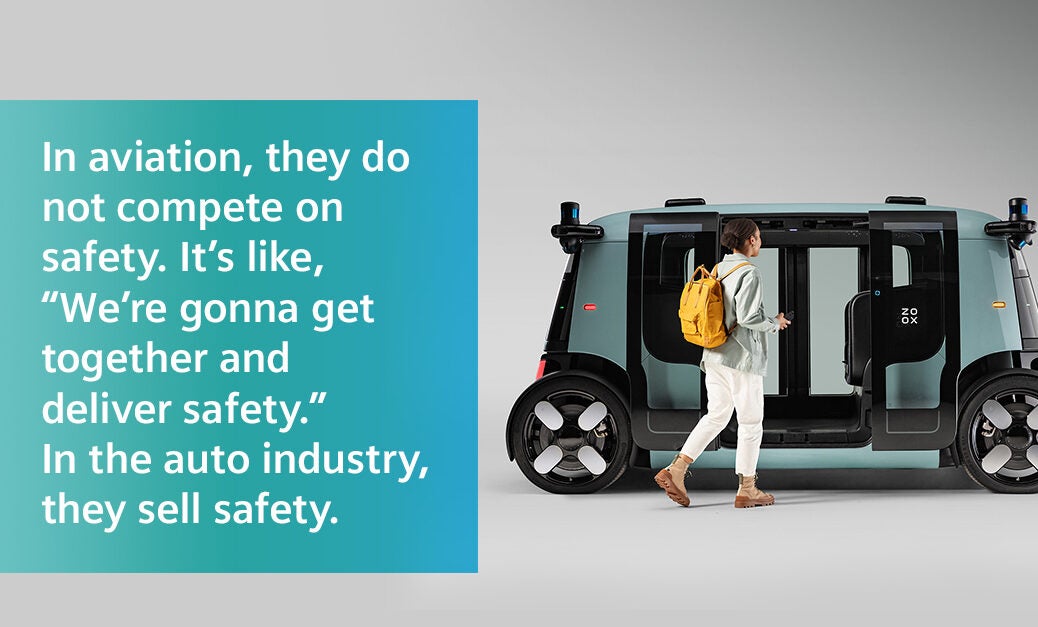 What capabilities would a vehicle that can successfully circumnavigate the globe need to possess? With autonomous vehicles, the goal is to get to a point when they can give us a "boring" or uneventful ride.
And you may be thinking, "Well, that's not exciting at all!"
But, it's safe and trustworthy enough for you as a rider to shift your focus from the fact that there is no driver. After all, it's only after you feel safe that you can fully relax and enjoy the ride as well as all the amenities that come with the vehicle.
AV companies are tackling this challenge head-on by borrowing safety approaches from the aviation industry as well as innovating new strategies.
In this episode, the first part out of two, Ed Bernardon interviews Mark R. Rosekind, Chief Safety Innovation Officer at Zoox, Inc. He'll help understand the challenges of building an autonomous electric vehicle and the progress they've made so far. He'll also share with us the steps that the automotive industry can take to increase people's safety on the road.
Free Whitepaper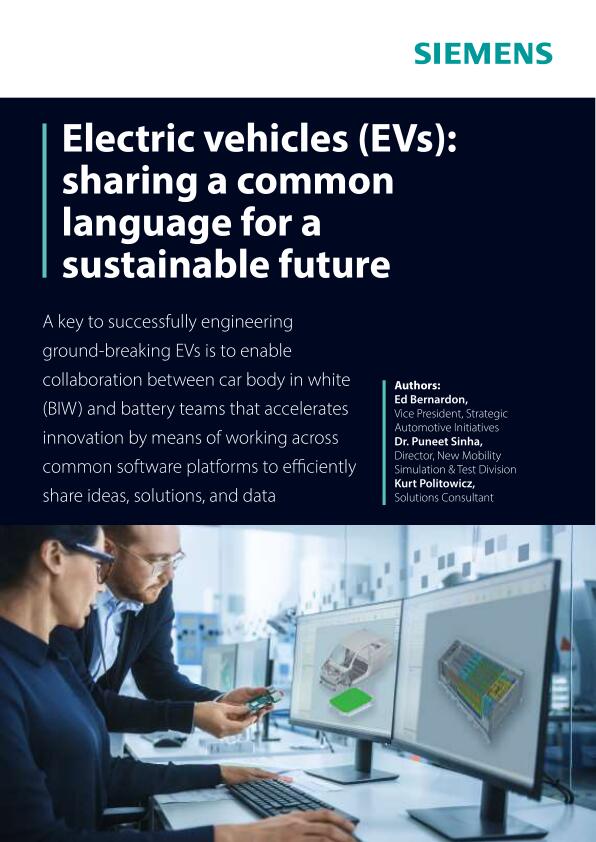 Electric vehicles (EVs): sharing a common language for a sustainable future
The climate crisis is becoming increasingly pressing, and demand for electric vehicles (EVs) is booming. Engineering these EVs calls for new ways of working: as we move towards the electric future, battery and body in white (BIW) teams will need to work together for the first time. This whitepaper reviews the unique challenges that come with the EV engineering process throughout its major stages, introducing the engineering requirements of integrating a battery pack into vehicle design. It then presents the solution: to implement a common engineering software platform to allow different teams to work seamlessly together. Manufacturers which embrace this opportunity will thrive in the electric future.
by Siemens