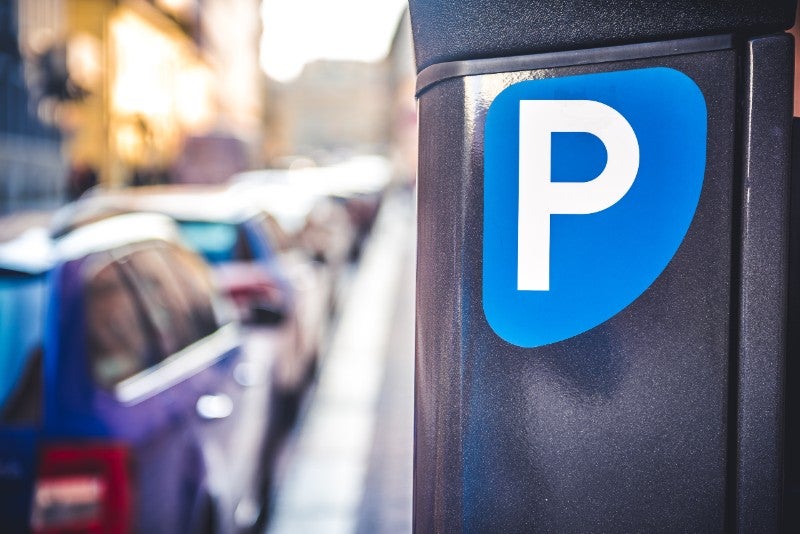 Since the world's first parking meter arrived on the streets of Oklahoma City in 1935, the history of parking management has been anything but stationary. The introduction of the meter itself was partly an attempt to replace an even more outdated practice known as chalking, whereby a car's tires are marked with chalk to determine the duration for which they are parked.
Major drawbacks with both approaches are limiting their use in the 2020s. Chalking has become a matter of dispute in court hearings, with some judges ruling it a violation of the Fourth Amendment. In addition, officials often enforced the system while driving in golf carts, and a bad accident prompted the movement away from this practice.
Parking meters bring a different set of limitations. With an individual meter required for each space, installation and maintenance costs are high. Vandalism by citizens and fraud committed by those collecting the coins has also caused problems for operators.
A few decades later, a newer system centered around a common kiosk was introduced and called pay-and-display – drivers purchase a ticket at the kiosk or multi-space meter and display it on the dashboard of their vehicle. Patrolling officers check the validity of each car's ticket by inspecting dashboards one by one.
Ticketless parking and automated systems
Following advances in technology, ticketless systems have now taken off. Pay-by-space parking involves paying for time in a specific spot by entering your plate and space number into an app or multi-space meter / kiosk. Officers use handheld devices to manually match individual plates against the electronic record.
A more efficient alternative is pay-by-plate, where drivers pay at a multi-space meter / kiosk or app to park anywhere within a given zone. Compared against pay-by-space parking, this system removes the risk of users being issued a ticket for accidentally entering the wrong space number.
The ability to use automated systems on the enforcement end is the other major advantage of pay-by-plate parking, says Bart Blair, Field Operations Manager for Parking at Leonardo. "Here in the US, pay-by-plate has been taking over as the most efficient way to manage parking areas, because you can enforce it with license plate reader (LPR) cameras," he explains. "When you drive by, the camera will check in real-time whether that plate is allowed to be parked in that zone at that time."
Time-limit enforcement and electronic chalking
Many cities still have areas which offer free parking, with a limit to how long you can park. With today's technology, the original chalking concept has been replaced by LPR cameras and electronic systems. This automated process, often referred to as electronic chalking, provides greater accuracy and efficiency.
Plates are scanned during an initial pass. During subsequent scans, an alert is generated by the LPR system if any vehicle remains in the zone longer than allowed. Citations issued are backed by real evidence including digital images, GPS satellite location, and a date/time stamp. This evidence deters citizens from contesting their ticket simply hoping to avoid paying the fine.
"When someone challenges a ticket, these automated systems make it a lot easier to enforce that the ticket was issued accurately," says Blair. "The next time someone gets a ticket, they are less likely to waste the court's time trying to get out of it. The other side of that is occasionally it can be wrong, and if the ticket was issued incorrectly the citizen also has the tools they need to prove that. Getting it right as often as possible is what's really important – and when you don't get it right, being able to make it right."
Towards a more efficient future for parking management
Leonardo has been pioneering license plate reader technology to aid public safety and security with its ELSAG LPR portfolio for over two decades. The ELSAG parking solution comprises a mobile LPR camera mounted to patrol cars which scans plates on parked vehicles whether parallel, perpendicular or angled. When combined with a permit management or parking payment software, this technology provides a highly effective method of enforcement.
As soon as a parking violation is identified, audible and visual alerts are created in the patrol vehicle's in-car computer. The same technology can be used to manage permit-based parking areas by comparing each of the camera's reads against a database of permit holders.
Used in parking applications by parking departments, police departments and private entities across the country and internationally, Leonardo's ELSAG plate reader systems are manufactured in North Carolina, US. The same goes for all services, from technical support to the shipping of spare parts – meaning fast, dependable support for its large customer base.
Blair joined Leonardo in 2020 following more than 13 years working with their technology at his previous company, a parking management solutions provider. "In my previous company, my biggest metrics for choosing a partner in the LPR world were accuracy, reliability, and support," he says.
"It is critical that you can trust your LPR company for more than just plate reads. In the parking world, if your LPR goes down, enforcement takes a huge step backwards. Leonardo was a great partner for many years, and I would not have come to work for this company if I didn't believe in the services that we provide."
Integrating ELSAG technology with other vendors' parking systems to pull from multiple data sources is easy to achieve through application programming interfaces (APIs). "While we have current integrations with a variety of partners, we are always eager to discuss a new integration with our customers' parking partner," adds Blair.
Parking management has come a long way and is continuing to evolve with smart technologies powered by mobile apps and automated camera systems. The result for parking departments is a huge reduction in manpower and a more robust and accurate way of enforcing the rules.
And with strong, reliable technology, responsive support and a range of financing options, Leonardo's ELSAG LPR solutions are at the heart of the parking revolution.