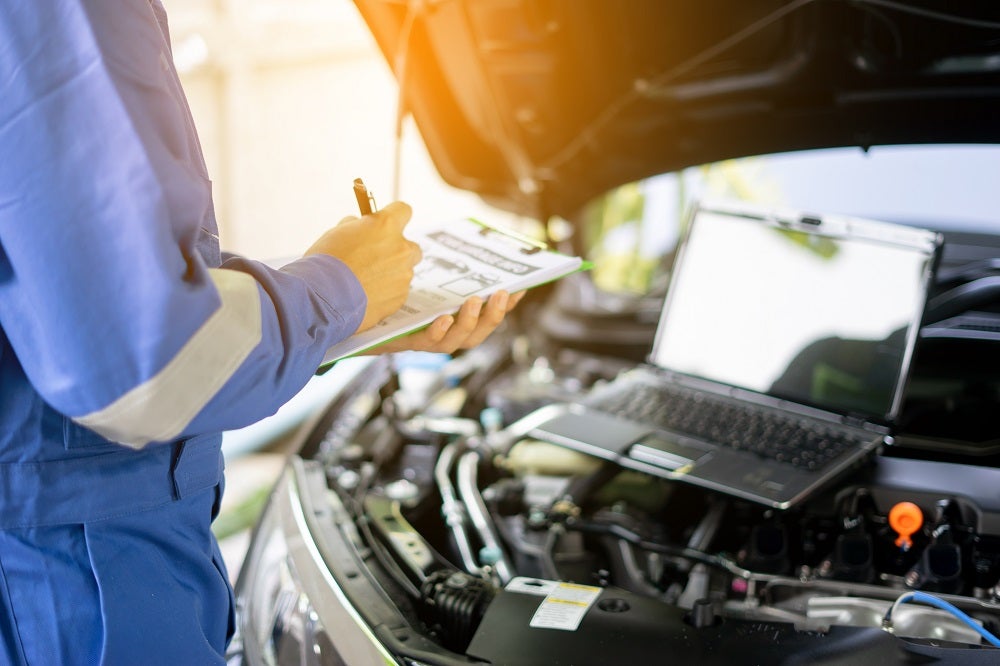 Electric vehicle (EV) production continues to ramp up in the US, spurred by fast-growing demand, recovering supply chains, and government tax incentives. While the positives are manifest – chiefly, the reduction in carbon emissions when electric batteries replace internal combustion engines – certain snagging issues in the rollout to consumers are becoming apparent. 
The latest JD Power US Customer Service Index (CSI) Study found that customer satisfaction among new car buyers was down for the first time in nearly 30 years – attributed to the growing proportion of EV users among survey respondents. The key sources of dissatisfaction were delays to battery servicing at auto dealerships and concerns around battery reliability and range.
Consumer incentives and boost for infrastructure
A number of factors are contributing to these growing numbers of EV drivers. In 2022, the US passed the US Inflation Reduction Act, which introduced substantial (worth up to $7,500) tax incentives for consumers buying US-made electric cars.
"The federal government is trying to make it easier for Americans to be able to purchase electric vehicles, so they're providing tax credits to offset the cost, because electric vehicles are not the cheapest cars you can buy on the market," explains Erick Tapia, account executive for automotive at Uber. He adds that the Act "includes support for the installation of residential, commercial, and even municipal electric vehicle charging infrastructure, just to make it that much easier for Americans to adapt to the use of electric vehicles".
The White House says that there are now more than 130,000 public charging ports across the US – an increase of 40% since the start of 2021 – and has pledged to increase this to 500,000 by 2030. Tapia points to the National Electric Vehicle Infrastructure programme (NEVI), recently announced by the Department of Transportation: "It's a $5 billion initiative to create a coast-to-coast network of electric vehicle chargers across the nation for those long-distance trips that we eventually want drivers to be able to take when they're considering adopting an electric vehicle." It is hoped this will give motorists confidence they will always be able to find a place to charge.
Growing demand for EVs
Of course, for many consumers the main incentive for wanting to purchase an electric vehicle is a desire to play their part in reducing emissions. But there are other factors at play too. Battery capacity is growing as the technology is refined, also improving driver confidence, while new models are being launched on to the market, giving consumers greater vehicle choice. Set this against a backdrop of higher, unstable gas prices, and US states adopting low-emission and zero-emission vehicle regulations, and it's easy to see why demand is such that supply isn't always able to keep up.
"Two thirds of [US] dealers in 2022 didn't have an electric vehicle or plug-in hybrid for sale," Tapia says. While the reasons for that may vary, he highlights the past few years of supply chain issues. "It's this vicious cycle where dealers are saying, 'Hey, automakers, we need more electric vehicles.' And automakers are saying, 'Well, there is not enough supply of batteries or semiconductors to get enough of that electric vehicle inventory for you to sell.' That obviously creates a lot of issues when it comes to the sale of electric vehicles in this country."
Improving the customer journey
But what about the service delays cited in the JD Power survey? These were attributed to labor shortages – a cross-sector problem; loaner vehicle availability; and parts shortages. The semiconductor shortage that stalled EV production in 2021 and 2022 is now coming to an end, while loaner vehicle availability is something that can be addressed.
"That's exactly where Uber for Business fits in," says Tapia, explaining how its Central dashboard is helping dealers offer a faster service for their customers. When a customer brings their vehicle in for repairs, the dealer can request a ride for them back home or to work using the Uber for Business platform, rather than having to use a loaner car or shuttle service. Dealers can even use the service to pick up and return parts, including batteries.
"Whenever Uber partners with dealers and auto groups, we always explain to them that the simplicity in using Uber for Business is how efficient and cost-effective it really is to get your customers to their destination, or even parts," says Tapia.
"Having that powerful Uber for Business platform, where you can use Uber Central to coordinate a ride for a customer or set them up with a voucher if that vehicle will be there for maybe three days or more – it's that cost-effective solution," he says. "We can be as efficient as possible, but also make sure that our customers are getting to their destinations as quickly as possible so that we don't interrupt their day-to-day. For dealers, that's very important to keep their customers happy, so they keep returning."
As well as potentially speeding up the process, dealerships can take steps to improve the customer experience where a wait is unavoidable. Where possible, dealers could consider mobile or at-home servicing, or making improvements to waiting areas to keep customers comfortable and occupied while their vehicle is serviced. This could be as simple as offering free wifi and somewhere to work on a laptop, though some have gone as far as to provide gyms, kids' play areas, and cinema rooms.
Uber drivers switching to electric
Uber is also making it easier for drivers to go electric as it works towards a target of 400 million EV miles driven on its platform in the US by the end of 2023. "We want to make our impact felt as soon as possible," says Tapia. "There's the Green Future program where we're trying to help hundreds of thousands of drivers transition to electric vehicles, through partnerships with automakers as well as rental companies and charging companies." This gives drivers access to special offers and deals, while those with fully electric vehicles earn $1 more per ride.
Uber's commitment to 400 million EV miles was spotlighted by the White House in connection with its Investing in America agenda, which, the administration said, has spurred public and private sector commitments to accelerate the transition to electric vehicles.
"You have the public and the private sector committing to grow the EV charging infrastructure in this country," says Tapia. It might not be there yet, but progress is being made. "If we want to protect the environment, we need to invest in electric vehicles and charging stations to make it that much easier to adopt," he says. "I do believe the nation is heading in the right direction; we just need to see auto manufacturers roll out more of these vehicles, and for the dealers to be able to sell these. And we can all have a better world where the environment is a lot safer."
To learn more about this topic, download the e-book below.