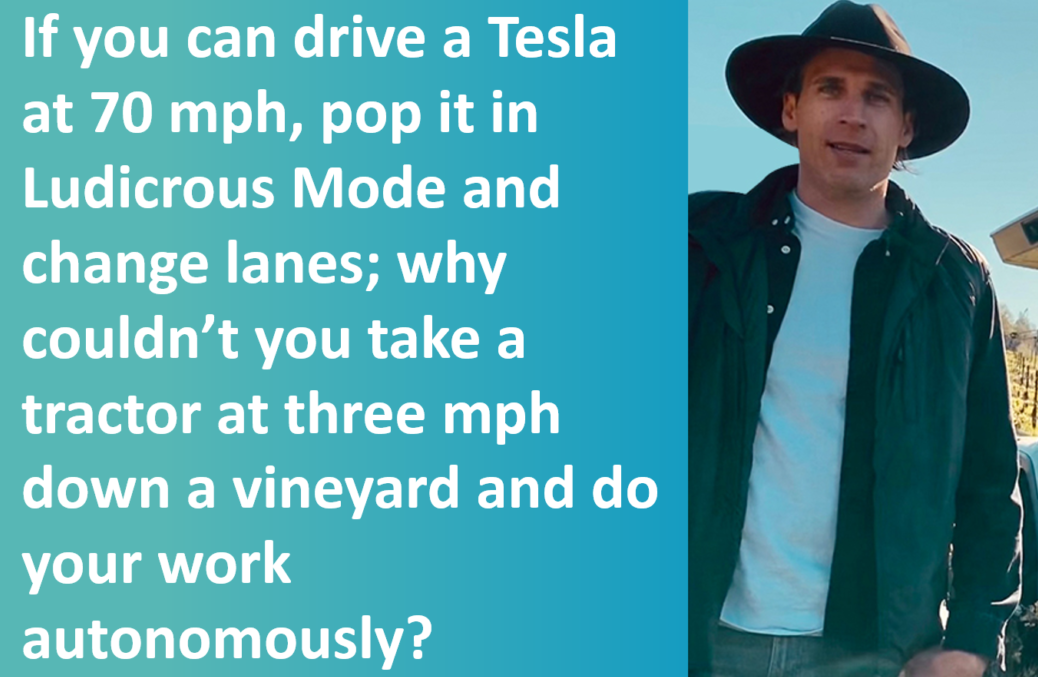 If you eat today, thank a farmer! Farming is one of the most important aspects of human life as we know it.
It's also one of the biggest contributors to environmental pollution which is causing climate change that threatens our lives as we know it. Simply put, we can't live without farming – but how can we live with it!
This is where sustainable farming comes in, and one of the ways to promote it is by using eco-friendly, cost-effective farming machines. For instance, an electric tractor that reduces a farm's carbon footprint while also autonomous to reduce operating costs.
In this episode, the first part out of two, Ed Bernardon interviews Carlo Mondavi, grandson of Napa Valley icon Robert Mondavi, and founder/Chief Farming Officer of Monarch Tractor. Carlo is also a farmer and one of the owners of RAEN Winery.
We'll talk about the use of autonomous electric tractors in implementing cost-effective and sustainable farming as well as learn a bit about what it takes to manage a vineyard and turn grapes into fine wine.
Free Whitepaper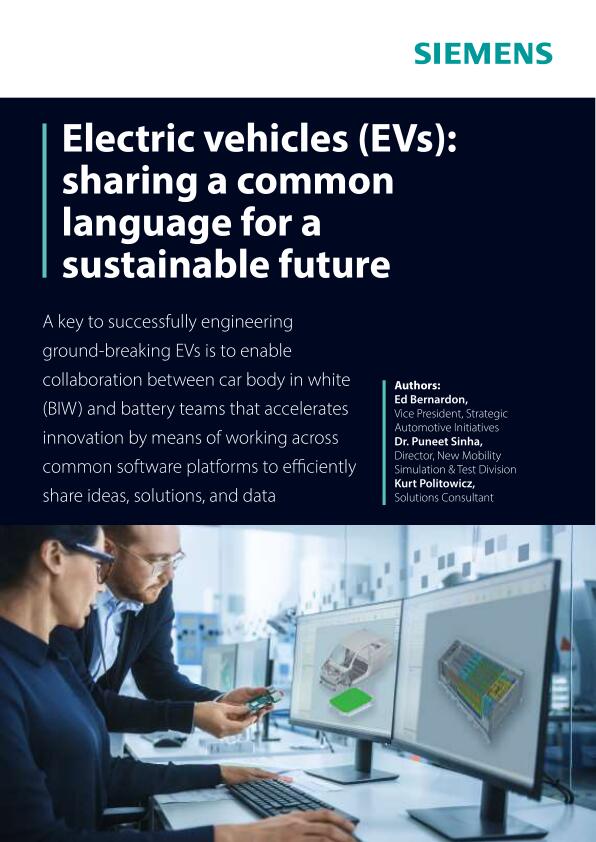 Electric vehicles (EVs): sharing a common language for a sustainable future
The climate crisis is becoming increasingly pressing, and demand for electric vehicles (EVs) is booming. Engineering these EVs calls for new ways of working: as we move towards the electric future, battery and body in white (BIW) teams will need to work together for the first time. This whitepaper reviews the unique challenges that come with the EV engineering process throughout its major stages, introducing the engineering requirements of integrating a battery pack into vehicle design. It then presents the solution: to implement a common engineering software platform to allow different teams to work seamlessly together. Manufacturers which embrace this opportunity will thrive in the electric future.
by Siemens