Search Results
No Filter Selected

Vehicle Manufacturing (43193)

Parts & Tires (16530)

Vehicle markets (13477)

M&A Deals (10516)

Technology (7077)

Automotive Retailers (6501)

Electrification (6272)

Future Mobility (3829)

Commercial Vehicles (3337)

Environmental Sustainability (3118)

Electric Vehicles in the US A Deep dive (774)

HERE Technologies WP (734)

Batteries (626)

Enterprise Tech Ecosystem Series:  Toyota Motor Corporation (562)

Technology/R&D (502)

Sales (481)

Automotive (457)

Where Next for the Automotive Industry (446)

New product (409)

A Program To Accelerate Sales (405)
No Filter Selected

News Analysis and Comments (82435)

White Papers (118)

Suppliers (53)

Supplier Products (8)

Press Releases (2)
No Filter Selected

Artificial Intelligence (26)

Internet of Things (15)

Electric Vehicle Components (13)

Advanced Driver Assistance Systems (12)

Cloud (11)

Cybersecurity (11)

Robotics (10)

Autonomous Driving (5)

Connectivity and Infotainment Systems (5)

Transformers and Inductors (2)

Automotive Lightweight Materials (1)

Data (1)

Shrink wrapping (1)

Surface Treatment (1)
No Filter Selected

United States (17625)

United Kingdom (11963)

Germany (9457)

Japan (6195)

China (5580)

France (3517)

South Korea (3108)

India (3060)

Russia (2060)

Sweden (1892)

Italy (1366)

Belgium (1327)

Brazil (1186)

Canada (1028)

Thailand (969)

Australia (960)

Spain (946)

Switzerland (823)

Malaysia (671)

Indonesia (635)
No Filter Selected

3D Printing (1)

Artificial Intelligence (40)

Autonomous Vehicles (10)

Batteries (3)

Blockchain (1)

Cloud (17)

Corporate Governance (4)

Covid-19 (3)

Cybersecurity (12)

ESG (1)

Electric Vehicles (11)

Electric vehicles (6)

Environmental Sustainability (54)

Environmental sustainability (8)

Future of Work (2)

Internet of Things (46)

Metaverse (2)

Other Innovation Areas (156)

Robotics (14)
Showing 20 results out of 10000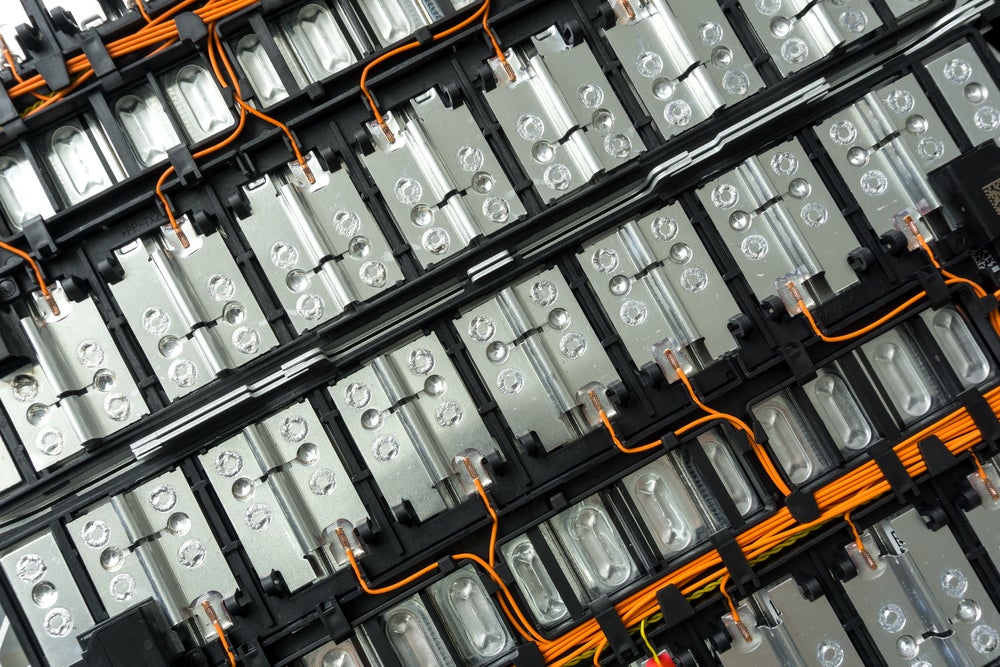 Analysis
The advent of EVs with easily swappable batteries may help address concerns over material shortages, costs and charging times as…
Premium Insights
The automotive industry continues to be a hotbed of innovation, with activity driven by increasing penetration of electronics into vehicle…
News
MG Motor UK is to appoint up to 15 new dealers in the next few months as it introduces its MG6 sports fastback later this year.
Interviews
In this interview, Matthew Beecham talked with Vicenç Aguilera, managing director of Ficosa Technology about the company's rearview mirror systems.
News
Engineers and designers at SAIC owned MG Motor UK's Longbridge facility near Birmingham had "a major input" into styling, design and engineering development of the new MG3 launched recently at the Guangzhou motor show ahead of first sales in China within months.
News
MG Motor UK parent company [and General Motors and Volkswagen joint venture partner], Shanghai Automobile or SAIC ended 2010 with a healthy year on year rise in sales with the 'English' MG and Roewe brands up 77% to 160,000 units.
News
Renault's largest union has welcomed plans by the automaker to create a potential 4,700 new jobs by 2013 subject to agreement.
Features
Ignition system technology has taken a number of twists and turns over the past fifty years. Matthew Beecham reports on some technical trends in the OE and aftermarket.
News
Ashok Leyland has reported a 22.5% increase in its revenue for the third quarter of the current fiscal at Rs. 2,227.25 crores as against Rs. 1,817.49 crores for the corresponding quarter of 2009-10.
News
Kia believes its new Picanto small car - known as the Morning in South Korea where it was launched this week, will help it increase its dominance of the domestic city car market while boosting sales overseas.
News
General Motors Ventures has invested US$7m million in Newark, California-based Envia Systems to provide GM's battery engineering team with access to advanced lithium-ion cathode technology delivering higher cell energy density.