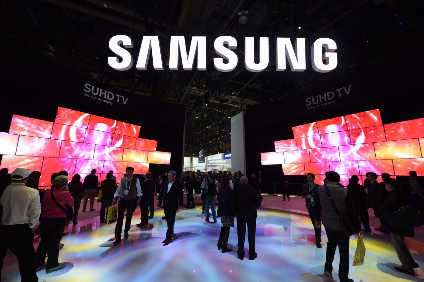 Export restrictions under consideration by the US government to halt China's advances in semiconductor manufacturing could come at a substantial cost, experts told a news agency, potentially disrupting fragile global chip supply chains and hurting US companies.
Reuters reported on Monday the US was considering limiting shipments of American chipmaking equipment to memory chip producers in China that make advanced semiconductors used in everything from smartphones to data centres.
Reports said the curbs would stop chipmakers like South Korea's Samsung Electronics and SK Hynix from shipping new technology tools to factories they operate in China, preventing them from upgrading plants that serve customers worldwide.
Reuters noted Samsung and SK Hynix , which control more than half of the global NAND flash memory chip market, hadinvested heavily in China in recent decades to produce chips that were vital to customers including Apple, Amazon, Facebook owner Meta and Google. As well as computers and phones, the chips are used in products like EVs which require digital data storage.
"Samsung's China production alone accounts for more than 15% of global NAND flash production … If there's any production disruption, it will make chip prices surge," Lee Min-hee, analyst at BNK Securities, told Reuters.
The news agency noted the potential for fresh turmoil – the curbs had yet to be approved – came just as a global chip supply shortage that had disrupted businesses from autos to consumer devices for over a year was finally showing signs of easing. Supply chain adjustments and weakening consumer demand amid the slowing global economy had combined to repair damage. The shortage had yet to be fully resolved and any signs of fresh disruption could rekindle supply uncertainty, triggering a price surge – as seen earlier this year when China imposed COVID-19 restrictions in Xian where Samsung manufactures chips.
Reuters added chipmaking equipment had to be installed and fully tested months before production was due to start and any delay in shipping it to China would pose a real challenge to chipmakers as they sought to manufacture more advanced chips in Chinese factories.
"Many US companies, like Apple, use Samsung and SK Hynix memory chips. No matter what strategy (the South Korean firms) end up choosing, it will have global implications," the BNK Securities analyst Lee told the news agency.
The facility in Xian accounts for 43% of Samsung's global NAND flash memory production capacity and 15% of the overall global output capacity, Reuters said, citing TrendForce.