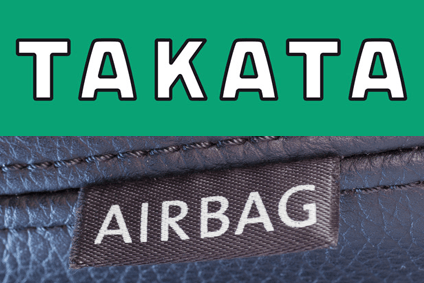 Troubled airbag inflator supplier Takata's future should be much more clear following a meeting this month.
Five bidding groups, and carmakers which are creditors and customers of Takata, will meet in New York late in October and a US$3bn bid will be on the table, Reuters reported, citing multiple sources.
Rival Japanese inflator maker Daicel's bid, with US buyout firm Bain Capital, for over JPY300bn (US$2.9bn) is the highest and backed by Takata's steering committee of Japan-based lawyers and consultants, a Reuters source said.
Automakers reportedly wanted to meet directly with bidders due to differences over putting Takata through bankruptcy. The supplier's $1.1bn capital compares with recall liabilities of around $10bn with potential legal liabilities on top.
The dispute over bankruptcy is likely to delay by months earlier hopes to name a rescuer this month and complete Takata's restructuring plans this year, sources told Reuters last month.
Bidders include Autoliv plus a partnership between Chinese-owned US supplier Key Safety Systems (which is eyeing contracts Takata has lost in Japan) and private equity firm Carlyle Group, news agency sources have said.
But all five bidders last month presented restructuring plans that would force the airbag maker to file for bankruptcy protection, sources told Reuters. Automaker customers do not want this as they would then have to pay most of the recall costs.
Automakers are looking favourably at Autoliv which has boosted inflator capacity after Takata could not keep up, a source told the news agency.
Toyota, Honda, Nissan Motor and Volkswagen would attend the meetings along with the steering committee, and a Takata adviser, the investment bank Lizard, the report said.