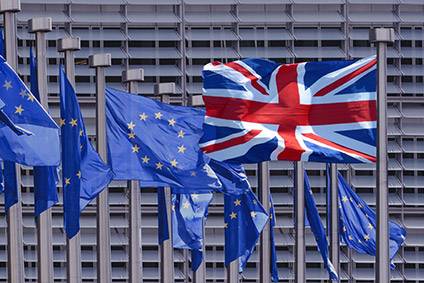 West European new car registrations fell by 24.8% year-on-year (YoY) in June, according to data released by LMC Automotive, as the market was again hit by fallout from the COVID-19 pandemic.
While the region's annualised selling rate stood at just 10.3m units a year, it was an improvement on April and May's numbers. LMC cautioned though, that it is 'clear that demand remains very depressed and COVID-19continues to weigh heavily on the regional economy'.
French new car registrations were a high point for the region last month, with a 1.2% YoY increase in sales, while other markets were again down YoY. Italy saw registrations fall 23.1% YoY, with a selling rate of just 1.4m units a year. In the UK, sales improved from the dismal 20,000 units sold in May to 145,000 units in June — this is still a sizeable YoY drop, however, of 34.9%. In Germany, June produced a YoY contraction of 32.3% and a selling rate of just 2.3m units a year.
Spanish new car registrations fell by 36.7% YoY, to 83,000 units for the month.
LMC said that Europe is in the early part of the recovery phase, and government incentive schemes could be a significant determinant of the pace of this recovery, as seen in France.
LMC forecasts a 26% contraction of Western Europe's car market this year at just 10.6m units, reflecting a second half recovery.
"The French result last month underlines the potential for government support schemes to stimulate car purchases," said LMC analyst Jonathon Poskitt. He also noted that no substantial second waves of the virus have yet affected sales. "But this risk is far from resolved," he cautions. "In the UK, for example, parts of the country have been put into a localised lockdown, highlighting the possibility of more prolonged consequences, in some parts of the region at least."