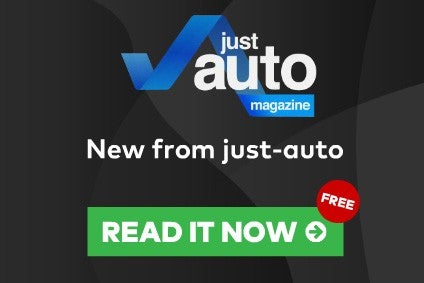 There is more than one way to skin a cat, so the rather graphic old saying goes. It's a bit hard on cats perhaps, but means there is often more than one way to get something done. If that something is imparting news, analysis and advice to people interested in the global automotive industry, well we've got a few content platforms up our sleeves.
There's the core just-auto of course, bringing you a daily digest of essential news and insights in this fast-moving industry of ours. We've been going strong for more than twenty years, so we must be doing something right. But we've always realised that customer needs differ. In 2011, we added our research arm platform, QUBE – an essential tool for those who have deeper automotive research requirements.
Now, in 2019, we have come up with yet another way to keep you informed – the new just-auto magazine (JAM). We are about to launch a new quarterly series of publications that will explore major themes and challenges that will reshape the automotive industry over the next ten years. The idea is to give you – in a freshly devised and easy-to-digest online format – a deep-dive into a major industrial theme. It will comprise need-to-know analysis, interviews and commentary as well as guides to essential trend drivers and forecasts.
There will also be regular sections summarising key automotive market developments, as well as product reviews that provide industrial context to the latest new car launches.
The first issue – which is now available – looks at developments in the field of autonomous vehicles. It will include assessments of key technology enablers, timelines and major supplier activity. Issue number two will address the high-growth area of electrification ('e-mobility'), a fundamental technological shift for the automotive industry that is now underway.
Yes, we'll definitely be on the CASE (Connected, Autonomous, Shared, Electrified) when it comes to the main themes for future issues.
We think this new platform and its content is a way to reach readers with need-to-know intelligence bulletin on the major themes – or megatrends – that everyone in the automotive industry and around it is talking about. Autonomous vehicles, for example, are much talked about – and talked up – in the media. Our intention is to cut through the hyperbole to provide a balanced summary of the major drivers and issues. And it's all packaged and delivered in a brand new and easy to use format. Informative and yet, concise.
JAM will be completely free to access, so help yourself and stay up to speed. As Bob Marley once sang, I hope you like JAMming, too.