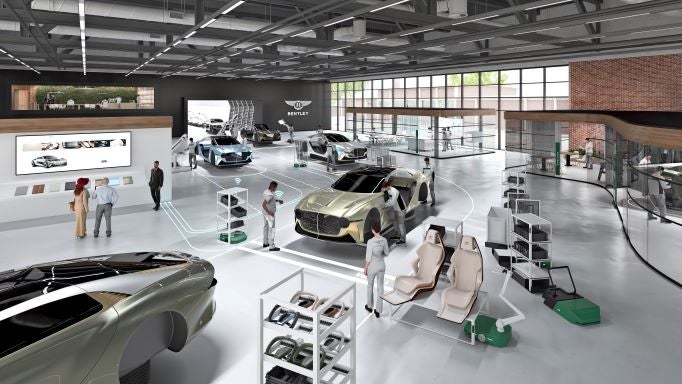 Volkswagen Group's Bentley Motors announced what it called "encouraging financial results" for the first six months of 2022 "despite continued global economic uncertainty".
Noting "the outlook for the second half of [2022] remains challenging", the luxury brand posted operating profit up 124% year on year to EUR398 million. Full year 2021 operating profit was EUR389 million.
Turnover increased from EUR1.324 billion during H1 2022 to EUR1.707 billion while revenue per car climbed from EUR186,000, to EUR213,000, largely due to increased personalisation.
Return on sales also reached a record 23.3%, up from 13.4% a year ago.
The Bentayga claimed 40% of total sales, the Flying Spur 27% and the Continental GT Grand Tourer 33%.
Bentley said unit sales were up 33% in Europe and 44% in the UK year to date, helped by the introduction of the Continental GT Speed. The Americas remained the strongest market while China volume was hit by extended Covid-19 lockdowns. Globally, YTD sales increased 3% to 7,398 units, up from 7,199.
Adrian Hallmark, chairman and CEO, said: "Despite the continued global economic instability, it is promising to see Bentley is showing financial consistency. In particular, a significant increase in demand and capitalisation of our Mulliner personalisation programme has driven record return on sales, and continued global interest in the freshest model line in the luxury sector has resulted in record high revenues."
Jan-Henrik Lafrentz, finance & IT chief, added: "These results reflect a strong base pricing position, increased revenue through [options] and favourable foreign exchange rates. In parallel, we continue to maintain our lower cost base which is leading to a restructured business model that is delivering strong returns on our investment and sales."