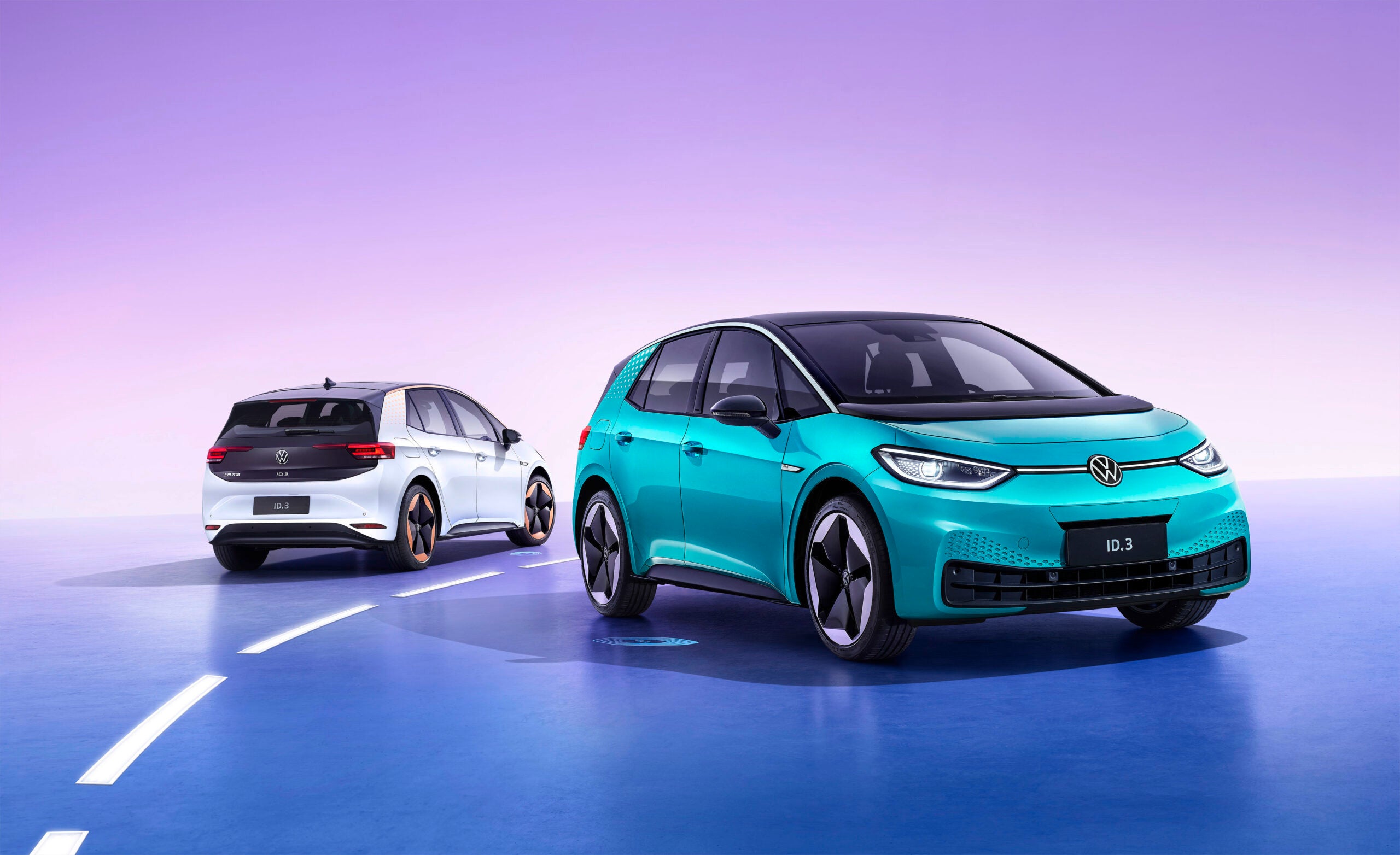 Volkswagen UK says it is to fulfil its latest fleet order with electric car subscription service, Onto. A mix of e-up!, ID.3 and ID.4 models will be available for Onto customers to book.
The deal will grow Volkswagen's presence in Onto's electric-only fleet, with the e-up!, ID.3 and ID.4 models covering three key vehicle classes popular with subscription customers.
VW says the arrival of ID.3 Family Pro Performance models on the Onto fleet in September was met with unprecedented demand – every vehicle was booked by customers within 48 hours.
Once delivered, these e-up!, ID.3 and ID.4 models will have a working life of around two years, following usage by subscribers who sign up to the cars for as little as £339 a month, for as long as they wish.
With Onto's electric car subscription model customers pay no deposit, and for a fixed monthly fee have 1,000 monthly miles, insurance, breakdown cover and charging at over 11,000 points. The company is focused on making EVs accessible and affordable.
Nick O'Neill, Head of Fleet at Volkswagen UK, said: "I'm so excited for this contract with Onto to be fulfilled – not only will this complete a key fleet deal this year, but once the cars are delivered, Onto customers will get to enjoy Volkswagen e-mobility, with countless more seeing the ID. models on our screens again, when Onto's TV campaign goes live.
"That's what it's all about: enabling even more people to see just how good our models are – whether that's by their use on the Onto fleet by customers who may go on to purchase a Volkswagen electric vehicle of their own, or by giving the models more exposure on UK roads and on TV. Onto's order, and its high-profile promotion, show just how confident the company is in the e-up!, ID.3 and ID.4."
Rob Jolly, CEO and Co-founder of Onto, said: "We're delighted to partner with Volkswagen and add three new models to our fleet that cater to the different needs of our customers. Volkswagen now accounts for approximately 18% of our fleet and the cars are proving extremely popular. This is an exciting partnership for Onto as we continue to focus on simplifying the switch to an EV. We're committed to revolutionising the way people think about car ownership and look forward to introducing more Onto subscribers to Volkswagen."