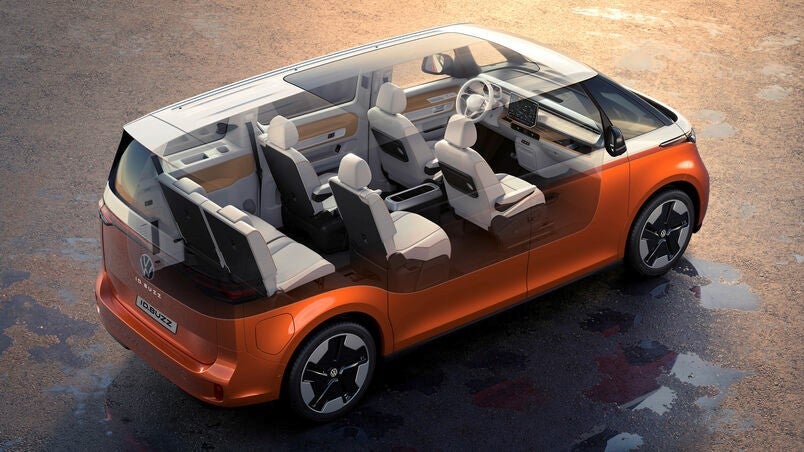 Volkswagen is 'celebrating' "the long-awaited return of its (micro)bus to North America with the long wheelbase version of the ID. Buzz BEV.
The automaker will launch the additional variant in Hanover on 23 June – the SWB is already on sale in markets outside North America.
The LWB version "is one of the most spacious electric vehicles, with room for up to seven people and a large luggage compartment," VW claimed.
It will be available in both Europe and North America with an optional new 85kWh battery and 210kW electric drive motor.
The "Samba Bus for the modern age" has a newly developed panoramic sunroof with electronically controlled tinting – the largest glass roof VW has ever offered.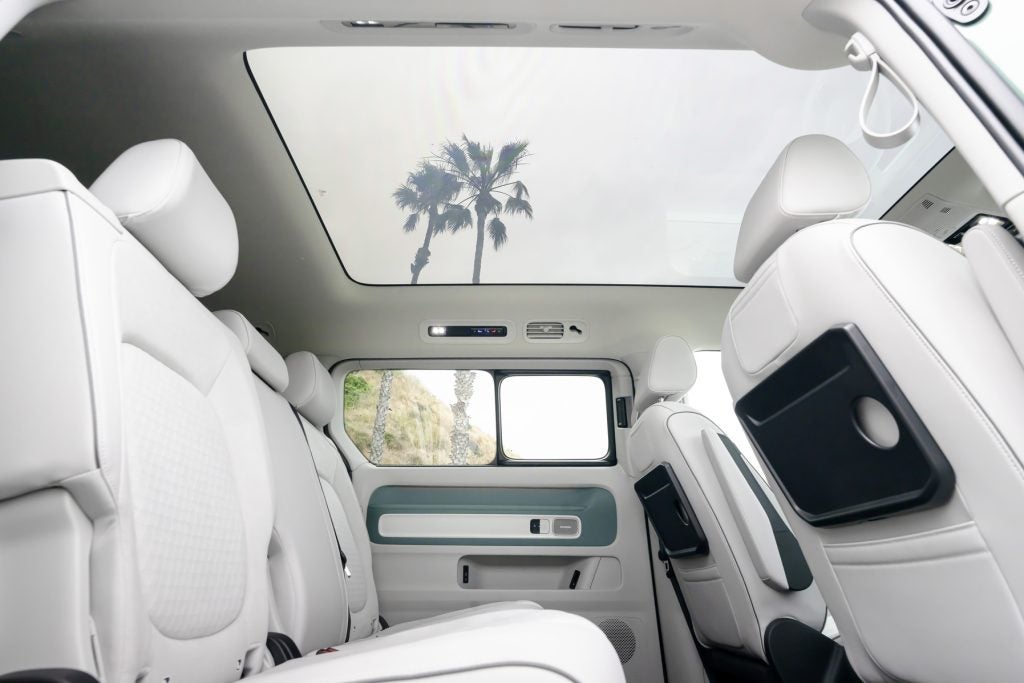 All versions for all markets are built by VW's Commercial Vehicles plant in Hanover, Germany – the ID.4 SUV, which shares components with the ID.Buzz, is also built at the automaker's US plant in Cattanooga, Tennessee where it replaced the North American variant of the Passat.
The T4 generation VW bus was withdrawn from the US and Canada 20 years ago but VW claims "it still holds a cult following".
Many earlier T1, T2, and T3 rear engine, rear drive models survive worldwide; the ID.Buzz successor has all-electric rear wheel drive.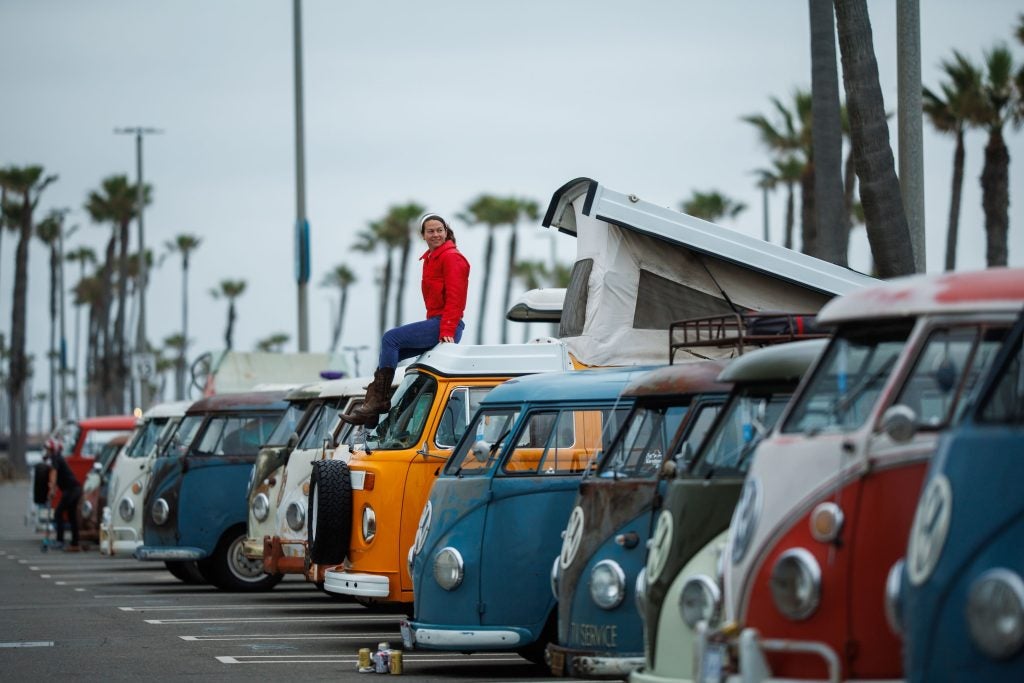 The UK market ID.Buzz SWB Just Auto reviewed recently was only 12mm longer than VW's Tiguan Allspace SUV at just 4,712 mm. The LWB is 4,962mm long with up to seven seats (from five) and VW said, "the large ID. Buzz is "perfectly primed for its launch in North America" where seven seat SUVs and minivans are popular.
The wheelbase is 250mm longer, adding room for the third row plus up to 2,469 litres of storage space, and for the new, larger 85 kWh battery, boosting range.
A new heat pump increases efficiency in winter.
The new, optional 210kW (286hp) electric motor increases maximum speed to an electronic limit of 160km/h (100mph); the European ID. Buzz with 150 kW reaches 145km/h/90mph).
The LWB model can reach 100km/h from rest in 7.9 seconds and an all wheel drive version (GTX4) with 250kW (339hp) has been announced for launch in 2024.
The GTX4 will do the 0–100 km/h sprint in 6.4 seconds.
Other new LWB features include a head up display, upgraded infotainment plus remote parking via smartphone.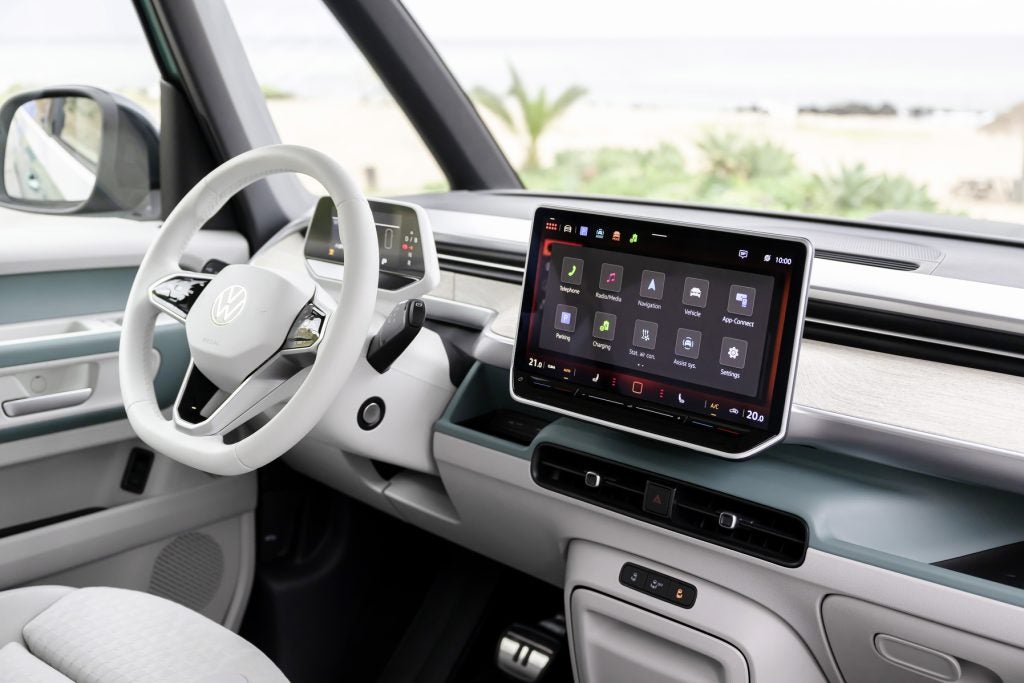 VW said the new, 1.5 sq m panoramic sunroof with smart glass "brings back memories of the legendary Samba Bus of the 50s". The glass can be changed from transparent to opaque and back using a touch slider (similar to VW HVAC controls) or the voice assistant.
North American versions will also have air conditioned seats and an illuminated Volkswagen logo on the front.
Deliveries in America start in 2024 as the additional LWB version becomes available in Europe.