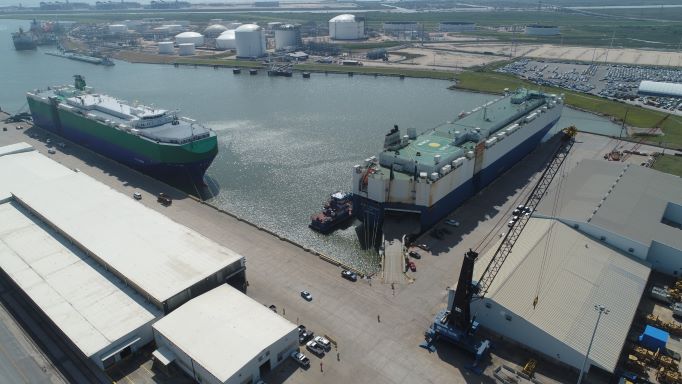 Volkswagen Group of America (VWGoA) has announced Port Freeport as the new major Gulf Coast hub for its future vehicle logistics port operations.
It has signed a 20 year lease with the aim of improving vehicle logistics and increasing import capacity to serve 300 US dealers. The new port will be operational early in 2024.
Ground will be broken late in 2022. Current VWGoA port operations in Houston and Midlothian (Texas) will be consolidated into the new hub at Port Freeport.
Developing the new port will enable VW to import 140,000 vehicles a year, primarily from factories in Mexico, as well as from Europe. Port Freeport will allow use of low emission LNG vessels, supporting the group goal to improve the environmental footprint of its global logistics.
Anu Goel, group after sales & services, chief said: "Our new hub will allow us to serve nearly one third of our US dealer network more efficiently and more sustainably."
VW currently used eight US ports to optimise distances to its 1,000 dealerships and reduce transport emissions.
CEO Phyllis Saathoff said the port offered water, highway and rail accessibility and was close to Houston and major manufacturing zones.
Planned VW operations at Port Freeport are anticipated to create 113 jobs directly at the terminal facility.