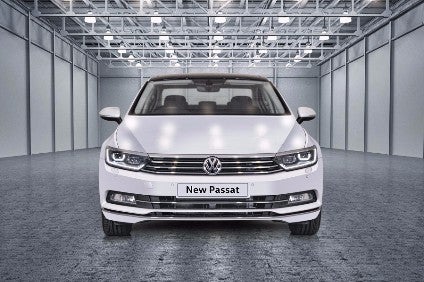 Volkswagen has started Indian production of its Passat, positioned in that market as a premium luxury sedan, at its Shendra, Aurangabad factory in Maharashtra state.
As part of its plan to introduce its global model range in India, VW will launch the latest Passat later this year, its first MQB platform based sedan to be sold there.
Steffen Knapp, director, Volkswagen Passenger Cars, Volkswagen Group Sales India, said: "We are happy to bring back one of our most successful premium luxury products to the Indian market. With the introduction of the Passat we extend our portfolio, encompassing a wide variety of products from a hatchback to a luxury sedan."
VW India claims the Passat "will redefine luxury in the sedan segment offering a premium driving experience, bringing to life the legacy of the brand".
The Indian model will have a 177PS two litre TDI engine with six speed DSG (twin clutch) automatic gearbox.