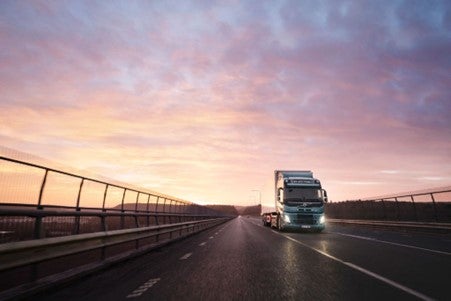 Volvo Trucks has signed a letter of intent to sell electric trucks to building products provider, Holcim.
The deal is said to be the largest commercial order for Volvo electric trucks so far and will see 1,000 units delivered between now and 2030.
No details of the order value were revealed.
Volvo will deliver the first 130 vehicles to France, Germany, Switzerland and the UK during Q4 2023 and 2024.
The substitution of 1,000 FH diesel trucks with electric counterparts is projected to result in an annual reduction of approximately 50,000 tonnes of CO2 every year.
The move is "advancing our goal to reach 30% of zero emission heavy duty trucks by 2030," said Jan Jenisch, chairman and CEO of Holcim.