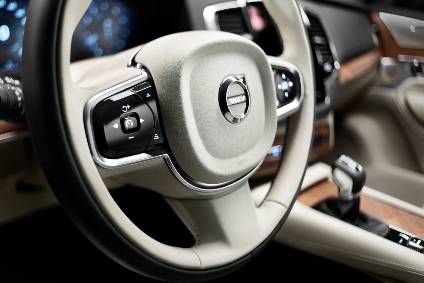 Geely's Volvo Cars said it had made a "strategic investment" in CorrActions, an Israeli deep tech brain monitoring AI startup which has developed a technology the automaker believes will "disrupt brain activity monitoring and may help us understand drivers even better".
The AI-powered software can detect abnormalities in the cognitive state of drivers and passengers, based on micro muscle movements that reflect brain activity. By using existing sensors in, for example, the steering wheel, such movements can hint at a variety of cognitive symptoms, including a driver being distracted, intoxicated or overly tired.
The Volvo Cars Tech Fund, its corporate venture capital arm, is leading CorrActions' latest funding round after testing their software and it aims to continue collaborating.
"We aim to be a strategic partner of choice for exciting startups that can help boost our position as a tech leader in our industry," said fund head Alexander Petrofski.
Volvo Cars said in a statement: "CorrActions piqued our interest because they clearly try to solve the same issues as our safety engineers. Our decades of research teach us that distraction and tiredness are facts of life, and that you may not always be at your best when driving, for whatever reason. And in traffic, it takes only a few seconds for the unthinkable to happen.
"The CorrActions technology has the potential to be a highly relevant complement to our future safety systems. As a result, we've decided to take a stake in CorrActions to support the further development and commercialisation of its technology.
"The investment made by our Tech Fund is part of a Series A funding round by CorrActions. Further financial details will not be disclosed."
CorrActions said it "enables automotive manufacturers to understand drivers' and passengers' cognitive symptoms such as fatigue, inattention, anxiety, alcohol, motion sickness, drugs influence, etc with high accuracy, using data that is already available in vehicles without any changes to hardware."