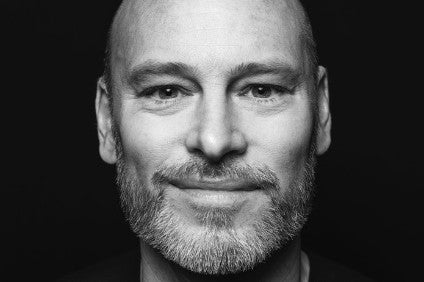 Geely-owned Volvo Cars has appointed Bjorn Annwall as Chief Financial Officer, effective 19 April 2021. He is the successor to Carla De Geyseleer, who has elected to step down from her position for personal reasons.
Bjorn Annwall has been a member of the executive management team at Volvo Cars since joining the company in 2015. He has been Head of the EMEA region since 2019, during which time Volvo Cars has markedly increased its market share in the region thanks to strong plug-in hybrid and pure electric sales. These cars now constitute 40 per cent of sales in the region, and the company has also started a move to online sales, together with its retail partners.
Prior to leading EMEA, Bjorn Annwall led Volvo Cars' commercial operations division and corporate strategy, following his initial role leading marketing, sales and service.
He joined Volvo Cars from McKinsey & Co, the global management consultancy firm, where he worked closely with Volvo Cars for five years and implemented a global transformation programme following the acquisition of the company in 2010 by Zhejiang Geely Holding, China's leading privately owned automotive group.
"I am pleased to announce Bjorn as our new Chief Financial Officer," said Håkan Samuelsson, Chief Executive of Volvo Cars. "He is a modern leader with broad experience of Volvo Cars and deep strategic understanding of our rapid transformation. This puts him in an excellent position to support the continued growth and financial performance of our business. At the same time, I would like to thank Carla De Geyseleer for her contribution to Volvo Cars' continued success and I wish her all the best in her future endeavours."
Commenting on his appointment, Bjorn Annwall said: "I am deeply honoured to have been appointed as the CFO of Volvo Cars and am excited about the task ahead. There is a great momentum within the company, and we are in the middle of an industry-wide transformation where we have the ambition to be the fastest transformer. I keenly look forward to working with colleagues and partners in driving sustainable and profitable growth for the company."
Carla De Geyseleer has elected to step down from the role of Chief Financial Officer for personal reasons. Through a tumultuous 2020, she successfully steered the company's finances, contributing to a strong recovery from the Covid-19 pandemic and a record performance in the second half-year.
Carla De Geyseleer also made great strides in aligning the company's financial strategy with its overall sustainability ambitions.
In September of last year, Volvo Cars established a Green Finance Framework, which allows it to fund its climate plan and electrification strategy by issuing green bonds or obtaining green loans. Later that month it successfully placed its first green bond, raising EUR500m.
Arek Nowinski, currently Managing Director of Volvo Car Poland and Head of Products for EMEA, will take over as Head of EMEA and become a senior vice president, reporting to Lex Kerssemakers, Head of Global Commercial Operations.
As a Volvo Cars veteran with 17 years of experience working with the company, Arek Nowinski brings extensive knowledge both from leading a national sales company and working on core strategic projects in the headquarters.