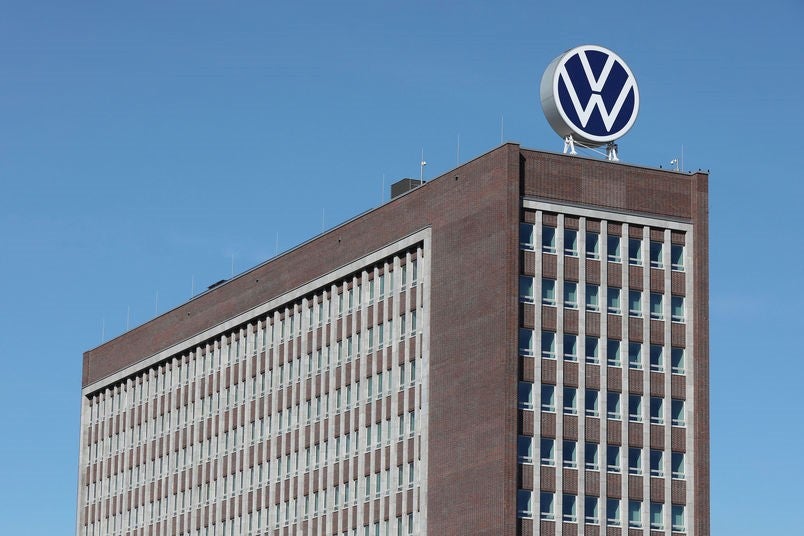 Volkswagen's profit margin was at the upper end of its 2022 forecast at 8.1%, with sales and earnings above 2021 levels despite supply chain turmoil dragging net cash flow far below target, the carmaker said.
A Reuters report said earnings of EUR22.5bn ($24.1bn) put VW at the higher end of the 7.0-8.5% margin it forecast in March 2021, with 2022 sales beating 2021 results at around EUR279bn versus EUR250.2bn the year prior.
The news agency noted VW's net cash flow came to only around EUR5bn, under the target of matching 2021's EUR8.6bn, which the company blamed on an unstable supply chain leaving it sitting on high stocks of unfinished goods, supplies and materials.
"Current planning for 2023 suggests that this year end 2022 increase in working capital will largely reverse during the year," VW added in its results statement.
Group deliveries rose 12% in the second half of 2022, VW had reported last January, but full year deliveries were the lowest in over 10 years as Covid-19 lockdowns in China and the war in Ukraine disrupted supply chains.
Reuters noted that VW chief financial officer Arno Antlitz had said last October the carmaker had 150,000 unfinished vehicles in inventory and was stocking up on supplies to protect against further shortages, pushing up prices and cutting costs to make up for lower unit sales.
Reuters noted Ford last week attributed a fall in quarterly profit to supply chain issues including the ongoing lack of chips leading to lower than expected volume, forecasting lower pre tax profit for 2023.
Volkswagen had also warned in January the outlook for 2023 remained clouded by weak economies and supply chain shortages, the news agency added.