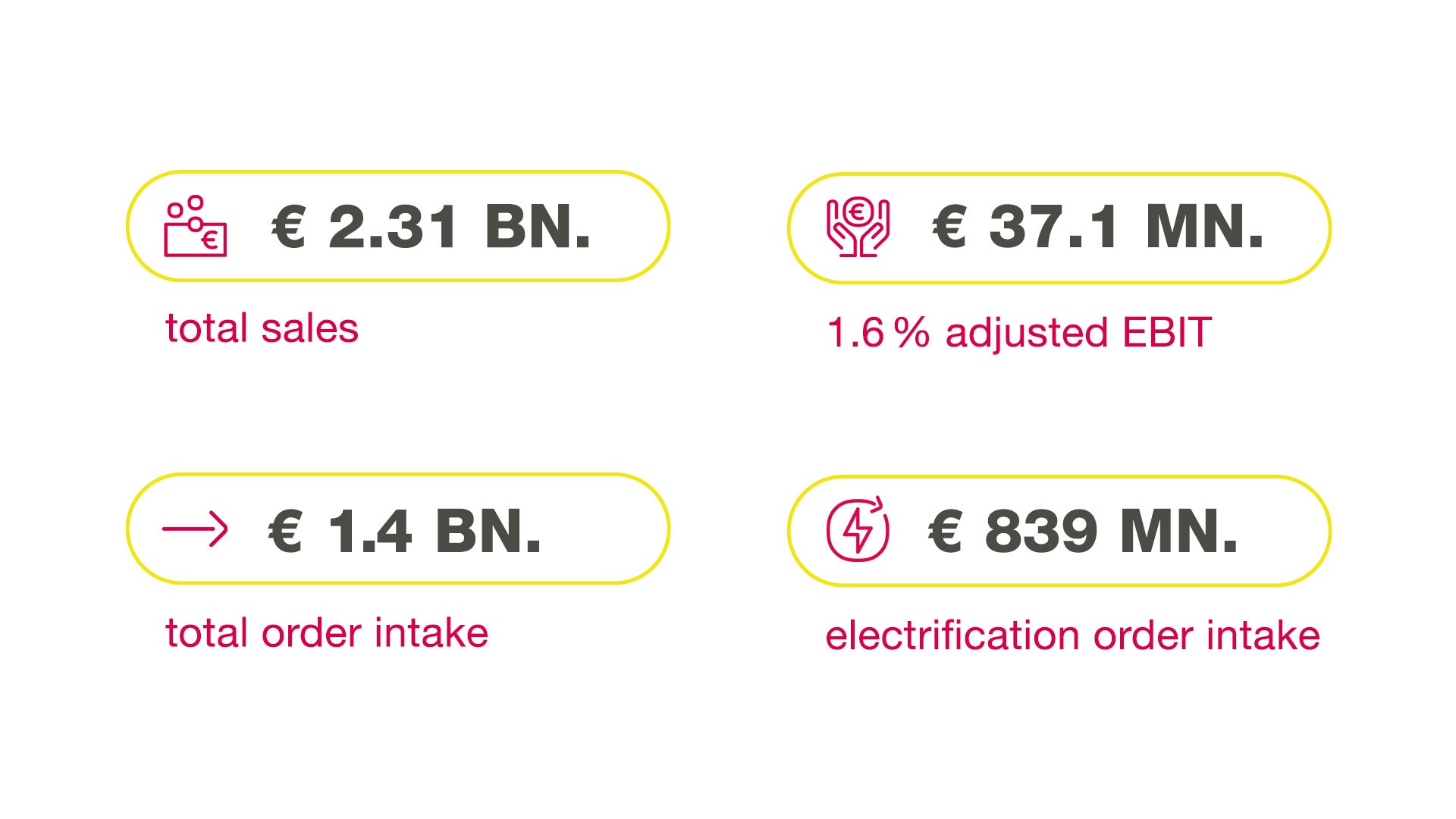 Vitesco Technologies has confirmed its guidance on its financial outlook for 2023.
Group sales in Q1 were up by 2.5% at €2.31 billion before adjustment compared to Q1 2022 €2.26 billion.
The company also said its order intake for Q1 2023 came to €1.4 billion with electrification components accounting for €839 million.
However, net income was down in the quarter, with a loss of €50.7 million (Q1 2022 potsde a loss of €11.3 million.
Vitesco Technologies CFO Werner Volz said: "Overall, we can be satisfied with the first quarter of 2023. We are confident that our cost discipline and operational optimisations will help us to achieve our targets for the fiscal year."
The company's Powertrain Solutions division generated sales of €1.61 billion in Q1 2023 slightly down from Q1 2022 €1.64 billion.
The Electrification Solutions division increased sales to €716.8 million up from Q1 2022 €634.3 million. Consistent high demand for high-voltage electrics drives equated to sales increase of 13%.
CEO Andreas Wolf said: "E-mobility is a global megatrend. Sales of electric vehicles are growing enormous across all relevant markets. We recognised this trend early and continue to fully embrace it."
"The company's focus on the electrification business was again significantly strengthened as of January 1, 2023, when Vitesco Technologies reorganised its four business units into two new divisions: Powertrain Solutions and Electrification Solutions. This organisational adjustment allows Vitesco Technologies to sharpen its strategic focus on electrification to operate more effectively, efficiently, and flexibly in the market for sustainable drive technologies."
Vitesco Technologies says it expects the market environment to be challenging in Q2 2023, with supply bottlenecks to potentially continue causing lower production volumes. The company says all assumptions remain subject to "a high degree on uncertainty."