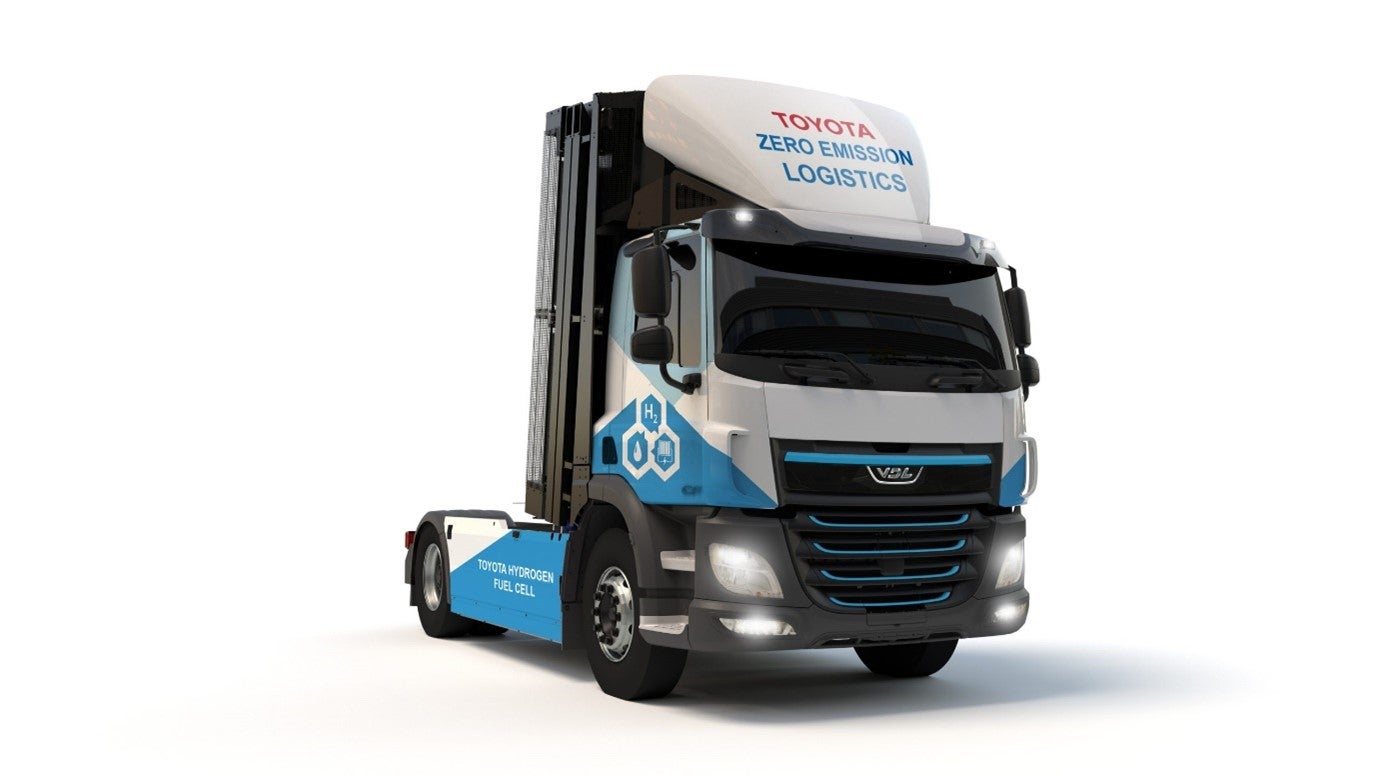 Toyota Motor Europe (TME) is to supply Dutch manufacturer VDL Group hydrogen fuel cell modules for heavy trucks.
Fuel cells' lower weight and fast refuelling time allow for increased payloads and greater convenience with charging times being a significant barrier to the adoption of electric vehicles.
The high energy density of hydrogen means fuel cell trucks are better suited for greater distances and more demanding use which requires increased energy consumption.
Production of VDL's first fuel cell truck will be completed in 2023 with more vehicles, assessed on TME's logistics routes, to follow.
Toyota is decarbonising logistics and reducing its carbon footprint "to achieve full carbon neutrality by 2040".
It claims the introduction of fuel cell trucks could have a "a key role in the growth of a wider European hydrogen ecosystem".
Increased development is set to continue with the extension of fuelling which could see other hydrogen vehicles using the same filling stations.