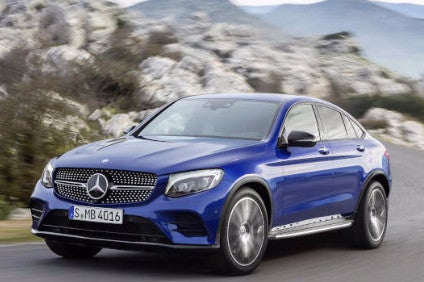 Contract vehicle assembler Valmet Automotive said paint process and the assembly shop changes needed to build the Mercedes Benz GLC SUV at its Uusikaupunki plant had been completed.
"The most significant change is the renewal of the top coat line in the paint shop. [We] will commence manufacturing the GLC early in 2017, the company said in a statement.
It added: "The paint shop and assembly shop in Uusikaupunki have multi-product lines with processes designed suitable for various vehicle models. However, each new vehicle project demands changes and updates to the lines, due to vehicle dimensions, technical characteristics and customer demands."
Valmet added the paint process changes were focused on the top and clear coat lines. The top coat line was completely renewed while manual and automated painting stations were replaced with robots and the line's structures and conveyor renewed. Two robots were added to clear coating and station structures updated.
"These changes ensure improved productivity and high manufacturing quality," Valmet said.
In the assembly shop and finishing area, changes were made to about 30 stations based mostly on differences in size and "technical solutions" for the GLC and A-Class vehicles Valmet builds for Daimler. The most significant adjustments were made to conveyors and roller tests while the assembly shop gained a new station to assemble the GLC's roof.
The production area was extended by about a hectare; the roofed area is now about 13 hectares.
Meanwhile, work on the GLC body shop is proceeding according to schedule and recruiting for assembly workers will start soon.
"We are advancing completely according to the plans for the GLC production. The adjustments in the paint process and the assembly shop were completed during the plant's five week summer break," said Valmet's manufacturing business unit head Pasi Rannus.
See also:
ABB to deliver over 250 robots for GLC production in Finland