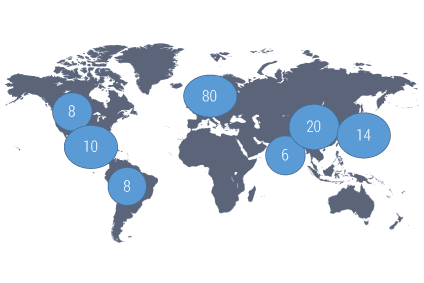 Valeo says it is well poised to take advantage of the move to electrification as it raises the possibility diesel may have to be replaced at some point.
Diesel has been under sustained attack for some time now with concerns raised as to emissions, while the Volkswagen scandal has only poured a huge new amount of fuel onto already well-fanned flames.
"We need to reduce emissions, CO2, NOX and particles," said Valeo Group SVP R&D and product marketing, Jean-Francois Tarabbia at last week's Paris Motor Show. "It is a bit more complicated for NOX produced by diesel cars.
"What are we going to replace diesel cars with? The solution is electrification. The good news is electrification is a huge potential for growth for Valeo – transmission is our core. [There will be] second wave which is low or medium level electrification and then high level – Valeo is a leader in electrification systems. We are going to take advantage of that growth potential."
The French supplier R&D SVP added one in three Valeo cars worldwide featured a Valeo generator, while maintaining it was a leader in 48V technology with 25 contracts currently.
At the Paris show, Valeo showcased its 48V e4Sport, a new solution which increases engine performance while reducing fuel consumption and CO2 emissions.
The 48V e4Sport recovers a maximum amount of braking energy and stores it in a 48V battery so it can be used again for various purposes, such as increasing engine torque, via the starter-generator (integrated Belt Starter Generator – iBS and maximising engine power during acceleration and boost phases, using the electric supercharger (48V electric SuperCharger – eSC).
"It can also be used for driving in all-electric mode and, when on low-grip surfaces, improving performance by connecting the rear axle to the 48V electric Rear Axle Drive (eRAD), effectively transforming the vehicle into a four-wheel-drive," added Tarabbia.
Valeo noted against a backdrop of increasing vehicle electrification, the 48V e4Sport "completes the range of hybrid innovations from Valeo.
"These include Hybrid4All, which delivers an affordable hybrid solution based on the 48V starter-generator, and e4Boost, which combines hybridisation and performance by adding the electric supercharger to the starter-generator."