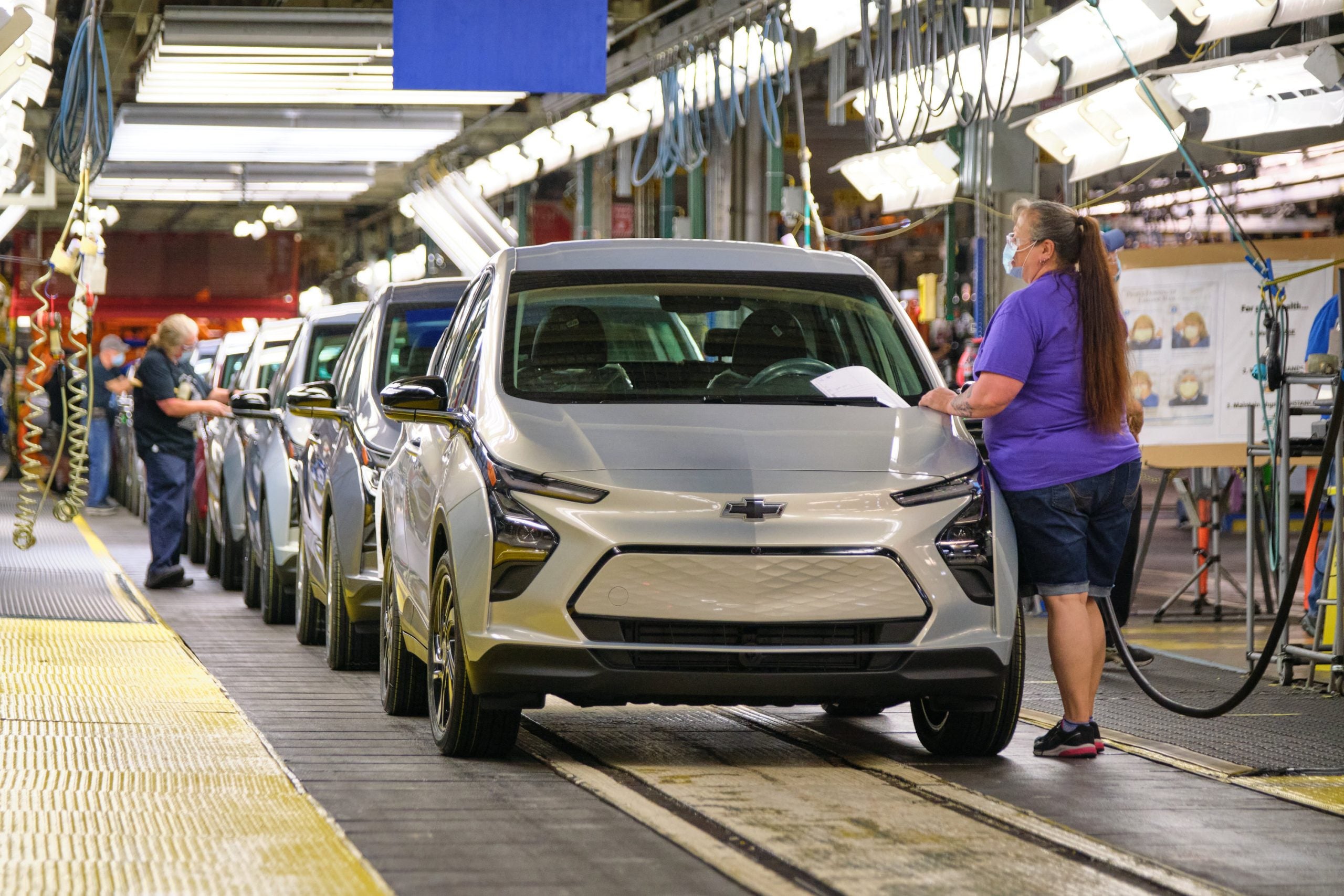 US light vehicle sales grew by 4.5% YoY in January according to preliminary estimates published by LMC Automotive (a GlobalData company).
The market reached 1.04 million units, but LMC said the positive YoY result was not surprising given the weakness in the market a year ago caused by the chips shortage,
LMC also said January's performance indicated that the market remains somewhat resilient in the face of economic uncertainty and lingering supply chain disruption.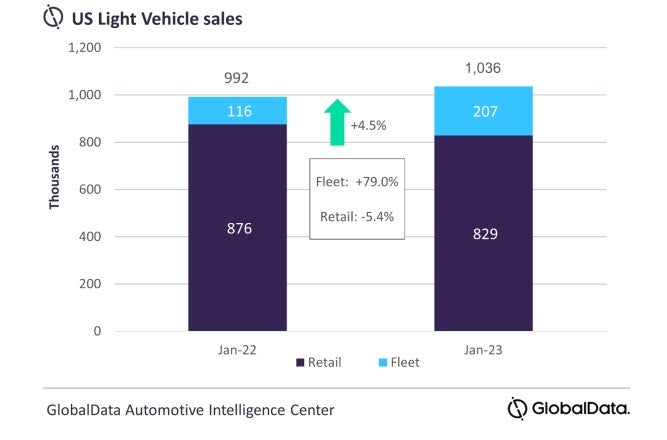 General Motors was once again the leading OEM, stretching its lead over Toyota Group to over 50k units, compared to 41k units in December. Toyota Group continues to grapple with inventory shortages, and slipped behind Ford Group into third place. By contrast, GM appears to now be operating at close to normal, having been one of the first manufacturers to suffer from supply chain disruption.
Underlining this trend was the fact that not only did the Toyota brand fail to be the bestselling brand last month – as had been the case frequently in 2022 – it also fell behind Chevrolet into third place.
Ford claimed the number one spot in the rankings, as it did in December. The Ford F-150 retained its title as the bestselling Light Vehicle in January, ahead of the Chevrolet Silverado by 8k units.
David Oakley, Manager, Americas Sales Forecasts, LMC Automotive, said: "The market performed largely as expected in January. In year-on-year terms, volumes were up, but sales are still subdued compared to their pre-pandemic levels. Retail sales appeared to fall YoY, with the highest share for fleet sales since the onset of the pandemic helping to keep the total market afloat.
"Fleet traditionally sees a bump in share in January, and we expect this side of the market to play an increasingly important role in 2023 as the retail environment becomes more challenging. Overall, these results suggest that the market can grow this year, despite the challenges, barring any further major shocks".