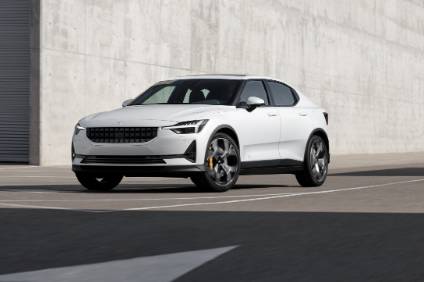 The Geely/Volvo Cars owned Polestar brand has warned that the launch of its new fully electric model in the US could be jeopardised by trade tariffs.
The Polestar 2 is slated for US market rollout in 2020, but the brand has warned that tariffs on exports from China could impact US sales plans for the Chinese-built car.
Polestar CEO Thomas Ingenlath told the Financial Times: "The business case for bringing the car to the US is highly dependent on the type of tariffs we have."He added: "It wouldn't make sense to offer the car for a ridiculous price."
Polestar 2 is an all-electric fastback and described by Polestar as the first electric car to 'compete in the marketplace around the Tesla Model 3, with the range starting at a guide price of 39,900 euros'.
"Polestar 2 is our first fully electric car and first volume model. Everything about it has been designed and engineered with passion and dedication. As an electric performance brand, and through the forthcoming launch of a portfolio of fully electric cars, Polestar is determined to address the world's air quality challenges. Polestar delivers electric performance cars that are great to own and drive," says Thomas Ingenlath, Chief Executive Officer of Polestar.
Polestar 2 is a five-door car with two electric motors and a 78 kWh battery capacity that it is claimed will enable a targeted range of 500 km, based on Volvo Car Group's adaptable Compact Modular Architecture platform (CMA). The 27-module battery pack is integrated into the floor.
In common with all Polestar cars, Polestar 2 will only be available for ordering online. The guide purchase price for the launch version of Polestar 2 is 59,900 euros with subscription pricing to follow at a later date. Pre-orders are open at polestar.com. Production of Polestar 2 begins in early 2020 in China for global markets in both left- and right-hand drive.
Initial launch markets include China, the United States, Canada, Belgium, Germany, the Netherlands, Norway, Sweden and the UK. Other markets are under consideration for future expansion, the company says.