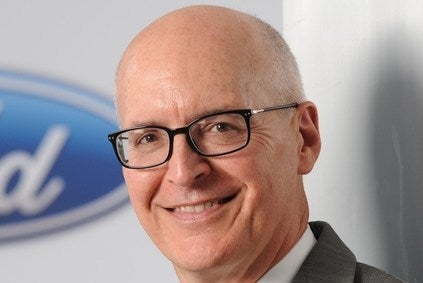 Ford Motor Company on Tuesday (28 July) said it was "on track for a breakthrough year" after posting its best automotive quarterly profit since 2000 in the second quarter of 2015.
Pretax profit of US$2.9bn was up $269m, or 10%, from a year ago while net income of $1.9bn was up $574m or 44%.
A record profit in Asia Pacific was offset by Europe remaining "about break-even" and, though wholesale volume was up 2% (35,000 units to 1.696m), driven by North America, revenue was down $0.1bn to $37.3bn with higher prices and volume offset by the strong US dollar.
Global market share grew to 7.6%, up one tenth of a percentage point from a year ago.
Ford has left its 2015 pre-tax profit guidance unchanged at $8.5bn to $9.5bn with higher automotive revenue, operating margin and operating related cash flow expected compared with 2014.
North America pre-tax profit was a quarterly record $2.6bn, up $157m from last year's also record profit. Delays ramping up redesigned F-150 production bit into market share but unit wholesales rose nonetheless by 56,000 vehicles to 816,000 and revenues $2.1bn to $23.3bn. Full year pretax profit is expected to exceed last year's result.
South America remained difficult territory. Wholesales dipped 16,000 units to 98,000, taking revenue down $0.6bn to $1.5bn, but the pretax loss improved $110m to $185m in the red. Ford said pricing was better and it expects a smaller loss in the full year.
Europe boosted wholesales 13,000 to 389,000 but revenue fell $1bn to $7bn and pretax loss widened $28m to $14m. The automaker cited currency effects and a lack of dealer stock increases but said a reduced loss was still expected for the full year.
Asia Pacific was a bright spot as second quarter pretax profit records fell with a $33m rise to $192m despite a 13,000 unit wholesales dip to 349,000 and revenue off $0.5bn to $2.4bn. Ford cited lower volume and weaker currencies but expects an improved second half.
"We delivered an outstanding second quarter, a great first half of 2015, and we are confident the second half of the year will be even stronger," said Ford president and CEO Mark Fields.