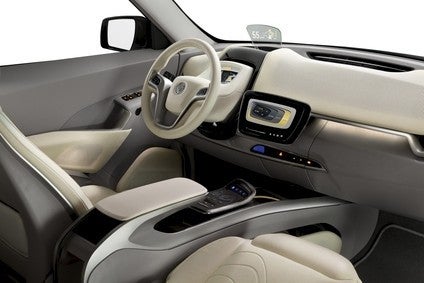 Johnson Controls has confirmed speculation circulating last month it was to divest its automotive business by announcing plans to spin off the division in around 12 months.
A reliable source close to Johnson Controls told just-auto a few weeks ago it "looks likely there is no future" for the automotive sector within its portfolio, with the supplier evaluating "strategic options for the separation of its automotive business" in a bid to deliver more profitable growth.
The seating and interiors specialist made today's (24 July) announcement noting it would "pursue a tax-free spin-off of its [US$22bn revenue] Automotive Experience business" which will now operate as an independent, publicly traded company.
Once the transaction is completed, Bruce McDonald, Johnson Controls vice chairman and executive vice president, will serve as chairman and CEO of the new company. Beda Bolzenius will be president and chief operating officer.
As part of the spin off preparation, Johnson Controls is to initiate what it terms a "comprehensive cost savings programme" although no details have as yet been provided.
"This is a great opportunity for our Automotive Experience business to further its position as the global leader in automotive seating and interiors," said Johnson Controls chairman and CEO, Alex Molinaroli.
"At the same time, Johnson Controls will move forward with our multi-industrial strategies and make investments in our core growth platforms around buildings and energy storage."
Johnson Controls noted it had completed on 2 July the transaction to form a joint venture related to its automotive interiors business. The Yanfeng Automotive Interiors JV is the largest automotive interiors company in the world with annual revenues of around US$8.5bn.
Beginning in the fiscal 2015 fourth quarter, the company will no longer consolidate the majority of the Automotive Interiors business and will report its share of the profits from the new joint venture as equity income.
The company also said it continues to expect the sale of its GWS business to CBRE to close in the fiscal 2015 fourth quarter, subject to final regulatory approvals. Completion of the HVAC joint venture with Hitachi is now expected in the fiscal 2016 first quarter.
"We are making significant changes to our multi-industry portfolio to drive future growth and increased shareholder value," added Molinaroli. "We see considerable opportunities for growth in our buildings and energy storage businesses and expect increasing bottom-line benefits from the Johnson Controls Operating System as we leverage our scale and expertise across the businesses.
"Even in this time of change, however, our top priority remains operational excellence and consistent execution with a strong focus on our customers. We expect to complete fiscal 2015 with record results, providing strong momentum as we enter fiscal 2016."
The pace of M&A activity in the supplier sector is currently building a head of steam after years in the recessionary doldrums, with only recently, ZF completing the purchase of TRW, while Delphi has also made noises it could undertake "a major acquisition this year and Magna announced its intention to purchase Getrag.
Equally, speculation has arisen Faureica could sell off its bumpers business, while rumours are circulating FCA could divest its Magneti Marelli division.
At the same time as its divestment announcement, JCI also posted third quarter Automotive Experience revenue down 6% to US$5.4bn, as slightly higher global automotive production was "more than offset" by the impact of foreign currency.
Excluding foreign currency, revenues increased 3%, with automotive industry production in the quarter increasing 2% in North America and China and level versus last year in Europe.
Revenues in China, which are primarily related to seating and generated through non-consolidated joint ventures, increased 10% to US$1.9bn, reflecting market share gains.