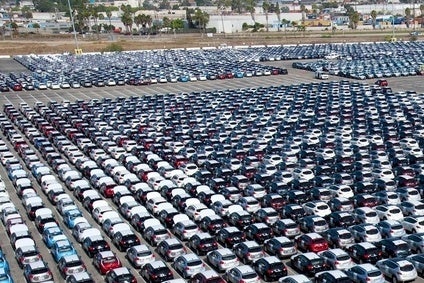 GlobalData unit LMC Automotive reports that there was some easing in April of the low inventory problem in the US – caused by parts shortages – that has constrained vehicle sales so far this year.
The US light vehicle market in April reached 1.26 million units sold, a 17% YoY decline, but volumes were up by about 5,000 units from March. Moreover, the annualized rate of sales grew to 14.7 million units, about 1.3 million units more than in March.
LMC said that April had the same 27 selling days as March, but it is traditionally a weaker month. Yet, slightly better inventory levels and some recovery in fleet sales helped OEMs to sell 300 units more by selling day.
In the first four months of 2022, light vehicle sales in the US totalled 4.55 million units, down by 16% from a year ago. This volume is also down by 14% from 2019, but up by 8% from 2020, when the pandemic was already impacting sales negatively.
LMC expects constraints on demand to be with the industry into 2023. The outlook for 2022 remains at 15.3 million units after being revised downward last month.
On the upside though, Q1 North American production came in about 75,000 units higher than LMC's forecast, which it said 'is well received news for some supply recovery'.
LMC's US sales forecast for 2023 is also unchanged, at 16.5 million units, an increase of 8% from 2022. High transaction prices and rising interest rates are headwinds to a further recovery in the market, it said. Moreover, risk of a further economic slowdown or even a recession has increased, as 'the Fed walks a tight rope in managing inflation'.